ANOTHER LEFTIST PRO-TERRORIST EPIC FAIL IN WAITING
I blogged it yesterday, here's more.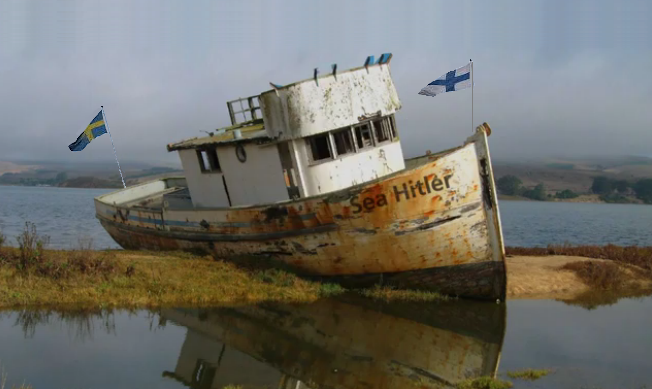 Navy prepares to intercept Gaza activist ship
By HERB KEINON, ILENE PRUSHER, YAAKOV LAPPIN
10/03/2012 04:50
Ship from from Italy attempting to break security naval blockade around Gaza will be intercepted, says Foreign Ministry.
The Navy is preparing to intercept the latest Gaza-bound ship carrying European pro-Palestinian activists seeking to break the security naval blockade around the Strip.
An IDF source confirmed that the Navy has carried out general preparations for future ships filled with activists.
Israel will not allow the vessel to reach Gaza, a Foreign Ministry spokeswoman said Tuesday after the organizers of the "flotilla" issued a communiqué saying they received clearance in La Spezia, Italy, to set sail and will reach Gaza in some two weeks time.
"This is the same old, same old," Ilana Stein said of the Estelle, which counts among its 16 passengers the radical Swedish anti-Israeli activist Dror Feiler.
In 2004 the Israeli-born Feiler, who has lived in Sweden for some 40 years, created Palestinian suicide bombers.
He also took part in the 2010 Mavi Marmara flotilla.
The organizers know that they are not going to be allowed to reach Gaza, and are just trying to make noise, Stein said.