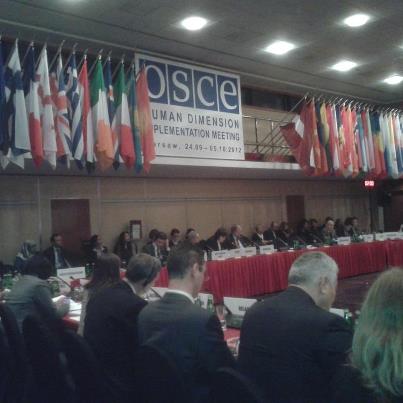 I have been live blogging the OSCE event taking place in Warsaw Poland, and the rep from CAIR affiliate in Canada just hurled a major bombshell at the meeting, From Europe News's Facebook page:
5:28: CAIR Canada openly requests the abolishment of secularism as a principle of society, for the reason that 'Secularism' constitutes only another belief, that should not be granted special status.

Further, she emphasizes that we should obey and respect all law set up by the State (that would include blasphemy laws), and respect to refrain from what the State considers illegal, in order that we can have harmonic co-existence in the future.

She refers to the past history of various etnic minorities, how prejudices against those have historically existed, and suggests that the percieved problems with Muslims are nothing unusual, and should not be considered a problem in itself.