Alternative headline:
Hamas Kassam machine shops take life saving electricity from infant child, people outraged take to the streets in protest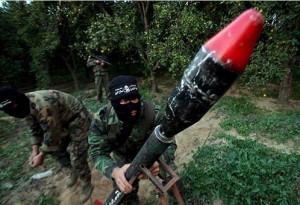 However, depending upon the numbers protesting, that alone will determine whether they'll (the outraged people) be soon called agent provocateurs of the Jews.
Boy's death ignites rare anti-Hamas protests in Gaza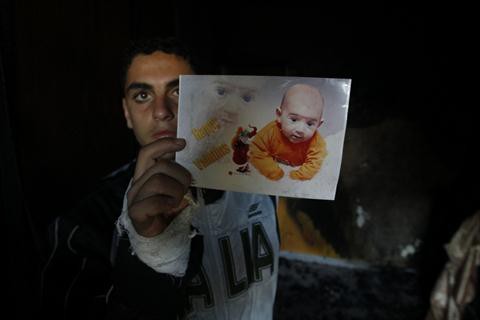 By Nidal al-Mughrabi
At least 500 protesters in the Gaza Strip have called for the overthrow of the ruling Hamas government in a rare demonstration triggered by the death of a three-year-old boy in a fire during a power outage.
Protesters in the Bureij refugee camp, where the boy's family live, called for Hamas to be toppled and chanted "The people want to down the regime" late on Tuesday night, echoing slogans adopted in Arab revolutions in neighboring countries. The police swiftly dispersed the crowd.
Demonstrators took to the streets as the boy's body was being moved to a hospital, saying they were protesting against the incompetent way Hamas ruled Gaza. Anger spilled over after the boy died and his infant sister suffered critical burns when a candle lit amid a power outage burnt their house down.
Anti-Hamas protests in Gaza, where power failures have left households with just six hours of electricity a day since February, are extremely rare. Three children were killed earlier in the year by similar fires during an outage.
Hamas blames the electricity shortages on Egypt which it says is restricting the flow of fuel, and on Israel, which imposed a blockade on the coastal enclave in 2007 when Hamas seized control from the Western-backed Fatah.
More protests?
(Lets hope that there are more protests)