Your petrol dollars hard at work.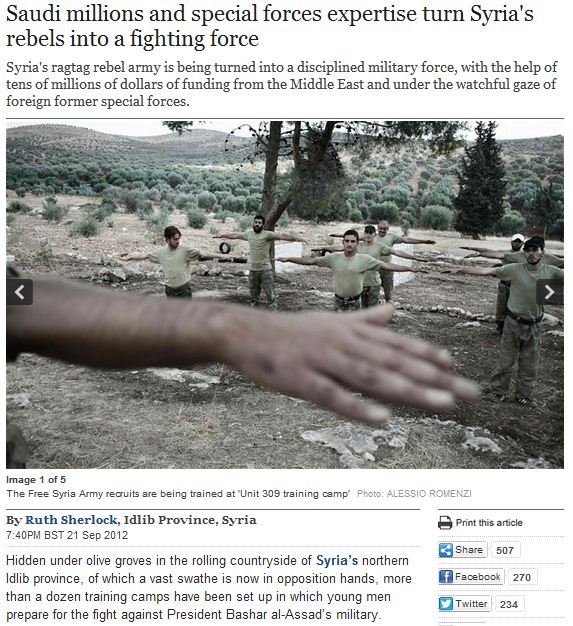 Hidden under olive groves in the rolling countryside of Syria's northern Idlib province, of which a vast swathe is now in opposition hands, more than a dozen training camps have been set up in which young men prepare for the fight against President Bashar al-Assad's military.
In one camp seen by The Daily Telegraph this week, recruits were put through their paces on an arduous obstacle course. Timed to the shouts of Commander Abdel Kadr, a military officer who has defected, the men vaulted walls, scrambled under razor wire mesh and swung along ropes in the tree tops.
Two men looked on from the tented sleeping quarters nearby. Tall with shaven heads, fair skin, bulging pectoral muscles, and biceps covered in tattoos, they were incongruous among the scrawny young fighters. They could not speak Arabic and were extremely unhappy in the presence of The Daily Telegraph.