More freakish news from Finland.
Also read: FINNISH DEPARTMENT STORE CHAIN PRISMA SELLING DAVID DUKE'S ANTISEMITIC BOOK 'JEWISH DOMINATION', GIVES IT A GLOWING REVIEW……..
The very same person responsible for stunt of both kidnapping and beheading a Ronald McDonald statue, dressed like Islamic terrorists (jihadis), is back in the news. This time the Finnish flagship newspaper, the Helsingin Sanomat publishes his anti-Jew screed.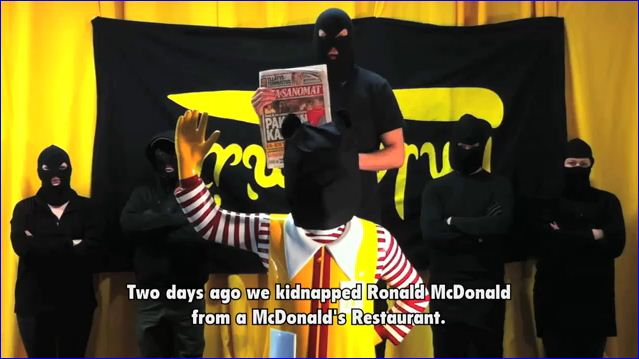 In the Helsingin Sanomat's Raati section (where a number of society's notables respond to the question of the day), Leinonen states the following concerning the recent attack on the U.S. embassy in Benghazi and subsequent Mo-Film protests around the Middle East and the rest of the Islamic world.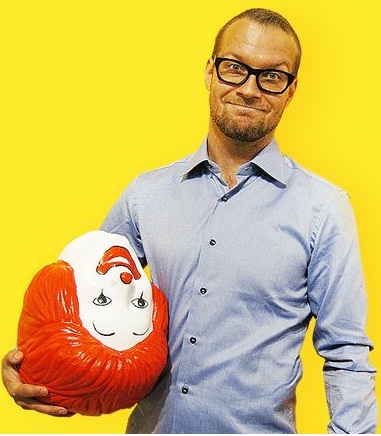 "I'm in agreement with Steven Pieczenik about the fact that Muhammad video did not have much to do with the unrest. The Libyan embassy attack and Ambassador Stevens' murder was the result of the United States, the dominating neoconservatives and the Israeli intelligence service Mossad,  in co-operation with Saudi Arabian officials with the aim to foment chaos in the Middle east and ignite the flames of a third world war. "'
What an irresponsible A-hole, and an antisemite to boot. We all know what he means by 'dominating neoconservatives', da Joooos, and the Helsingin Sanomat published it.
H/T: Kumitonttu and DM