Ronald Reagan: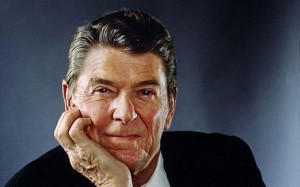 "The basis of conservatism is a desire for less government interference or less centralized authority or more individual freedom…" 
And….
"Government is not the solution to our problem. Government is the problem."
 Freedom and liberty of the individual are best protected when government is as distant and innocuous as possible. The less 'geniuses' are allowed to scheme and intrude into the private affairs of the ordinary citizen, the more free the people are to pursue their own self interests and be productive members in the civil society.
When you have a government that thinks it can dictate its whims, its vision of what society should be, at the expense of individual liberty, that is a government in need of being set out to pasture  through the voting booth.