What was in the 2008 platform, no longer exists in 2012
If I were are Democrat who supported Israel, I would be in a serious funk right now on how to support Dem candidates when the parent political party has turned its back on Israel. This is not the party of Kennedy and Roosevelt (who were bad enough) it's now something completely foreign. It's truly gone over to the dark side.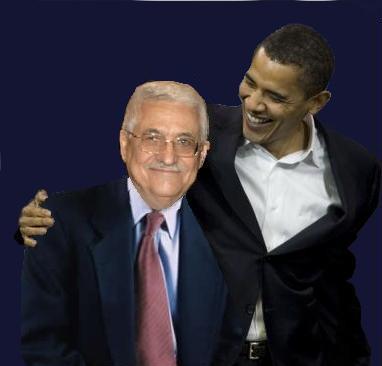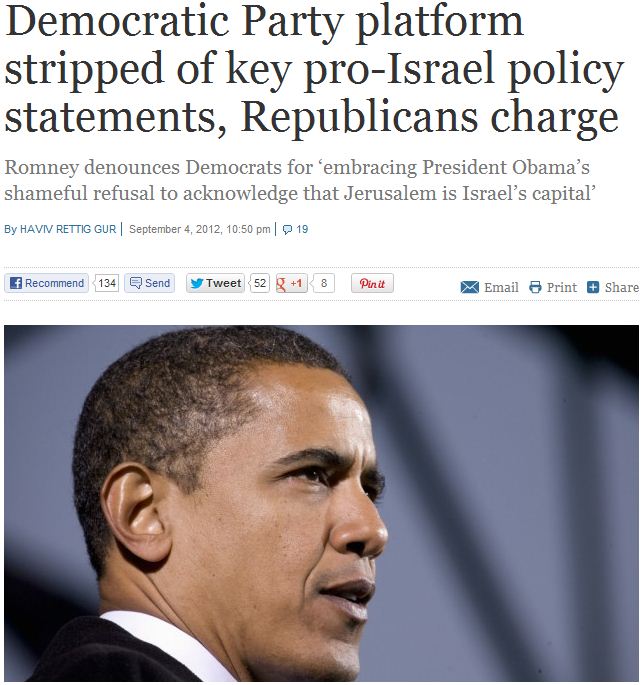 The Democratic Party's 2012 platform is missing key pro-Israel provisions that were in the 2008 platform, but have apparently now been removed, Republicans charged Tuesday.
The 2008 platform had expressly said that "Jerusalem is and will remain the capital of Israel," but the 2012 platform carried no mention of Jerusalem, according to a reading by the Republican Jewish Coalition (RJC).
Similarly, the 2008 platform demanded "the isolation of Hamas until that organization renounces terrorism and accepts other requirements of the peace process," insisted that "any settlement of the so-called 'refugees' question in a final settlement make a future Palestinian state, not Israel, the destination for Palestinian 'refugees,'" and noted "that it's not realistic to expect [the] outcome of negotiations to be a full and complete return to the armistice lines of 1949," the RJC noted.