It's anti-Semitism that's the problem, and increasingly by the same perps that (for political purposes) seek the victim-hood status of the ones that they're persecuting.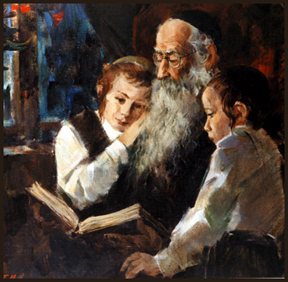 Youths attack rabbi, threaten 6-yr-old daughter in Berlin
By JPOST.COM STAFF
LAST UPDATED: 08/29/2012 17:44
Four youths attacked a rabbi and threatened to kill his six-year-old daughter in Berlin on Wednesday, according to the World Jewish Congress (WJC.)
The rabbi, 53, was walking in downtown Berlin with his daughter when the youths, reportedly of Arab origin, saw him wearing a kippah. "Are you a Jew," they asked him, and then proceeded to attack him. He was admitted to a hospital with head wounds.
German police said they would treat the incident as a hate crime. Berlin Mayor Klaus Wowereit condemned the attack, saying "intolerance, xenophobia and anti-Semitism are not tolerated," according to WJC.
European Jewish Congress (EJC) President Dr. Moshe Kantor condemned the attack urging religious leaders to speak out with a stronger and clearer voice against violence.