It's been documented here on a regular basis.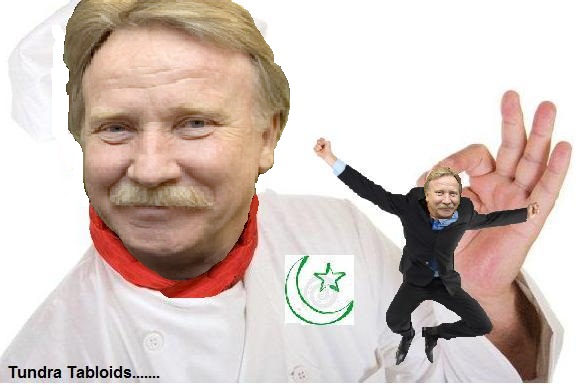 NOTE: Ilmar Reepalu, the antisemitic chef/mayor of Malmo Sweden. Just a pinch of him is all it takes to set the Jew hatred broiling.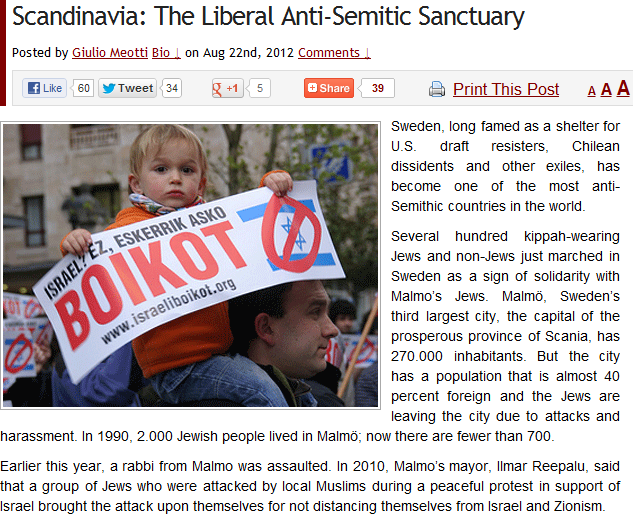 Have a look at Scandinavia, the locals say: we have eradicated wars, nationalism and religion; we do not wage war, we negotiate; we are the moral continent and we all want to make the world a better place. But anti-Zionism is spreading like a virus all over North Europe. Sweden has become "a center of anti-Semitism," the president of the European Jewish Congress, Moshe Kantor, told last winter.
Sweden is the ultra-secularized, ultra-liberal and anti-nationalistic beacon (the Danes are detested there as "chauvinists"), proud of its "lack of prejudice." Sweden handled its Soviet neighbour with kid gloves and this is the country that the Guardian described as "the greatest success the world has known." But anti-Semitism and anti-Zionism are the dark side of the "folkhemmet," which in Swedish means "the house of all the people." It's the multicultural ideology on which Stockholm has built its model of integration.