If they're successful in taking down Assad and his regime, then they'll turn their guns on those in the ranks of the opposition who supposedly "reject Islamic extremism but regard them as heroes."
Via: Weasel Zippers.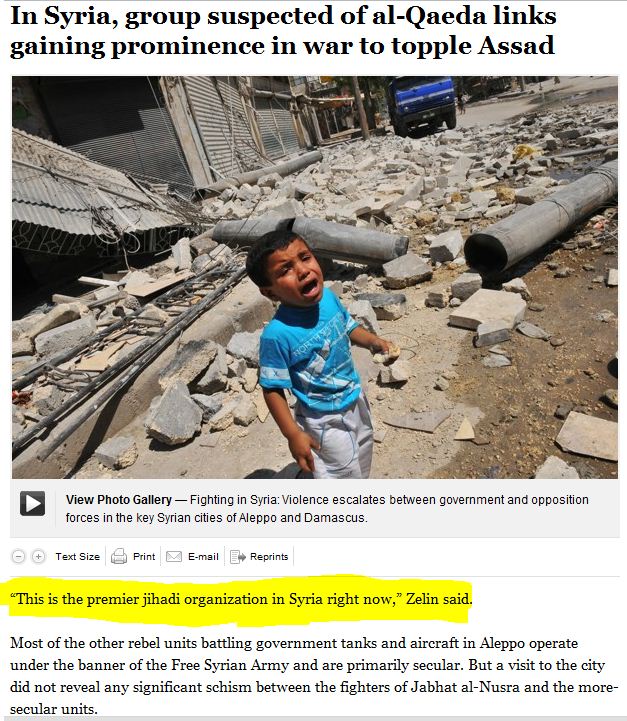 Abu Ibrahim said his fighters are part of Liwa al-Tawhid, or the Unity Brigade, a newly formed battalion of rebel groups fighting in and around Aleppo. "We are together," he said. "There is good coordination." And although many in the Free Syrian Army say they reject the ideology of Islamist extremism, the fighters of Jabhat al-Nusra are regarded "as heroes" in Aleppo, said Abu Feras, a spokesman for the Aleppo Revolutionary Council. "They fight without fear or hesitation," he said.