I thought Germany took a hard line against fascism?
European governments turning a blind eye to the fascism of Hezbollah (and the majority of the Arab states including the OIC) is a major stain on both the EU and its member states. Really, in a state that bans the Prussian (now nazi) salute and antisemitism, it's incredible that they allow the Hezbollah nazis free reign like this.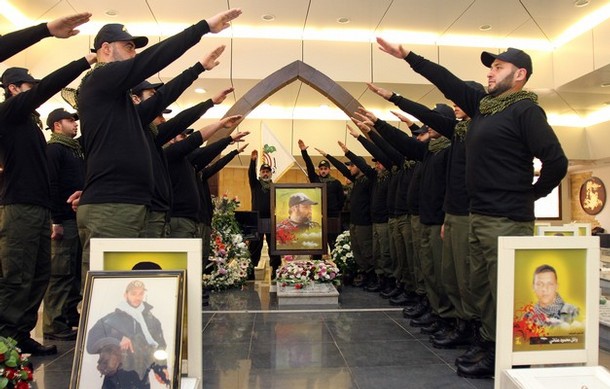 NOTE: I spoke a few years ago with Gert Weisskirchen (speaker at the No Al-Qods Day" rally on Saturday in Berlin) in a Organization for Security and Co-operation in Europe  (OSCE) meeting at the Finnish Ministery for Foreign Affairs. We had an interesting chat about the Left and their part in promoting antisemitism, he thoroughly agreed with my analysis.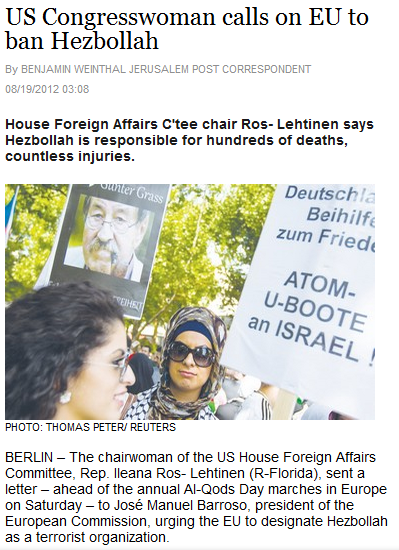 […]
Heni cited the Muslim- Markt and the Islamic Center in Hamburg, which are both pro- Iranian Supreme Leader Ayatollah Ali Khamenei. He said it is a "scandal" that the authorities allowed the group to protest because they are aligned with Hezbollah.
"Every neo-Nazi demonstration that calls for the destruction of Israel would be banned," he added, but the Islamists are permitted to agitate for the violent end of Israel.