Here in Finland, we have the Left leaning media continuously leaning all over Israel, and as a matter of fact, last night on YLE state programming channel, they had the following ludicrous debate program:
Can a consumer decisions influence the Middle East peace process?
It will be explored in Finland whether the origin Israeli settlements of products be labeled in the future.  Currently part of the settlements' products are sold as Israeli products. Would marking products be a futile 'boycott-mongering', which would only exacerbate the situation or could consumer choices effect the peace process?

A-studio (TV1 Wed 15.8. 21.00) deals with the Israeli settlement products that are in violation of international law in occupied territory. Supplier Krista Taubert.
This is nonsense. when has any Finn led a discussion on tv on whether to boycott palestinian goods to impact the so called 'peace process'. The fake humanitarians are looking for their keys by the lamp post again.
NOTE: The Israeli settlements are not illegal, as a matter of fact, Israel has excellent scholarly, legal positions undergirding their legitimacy under existing UN regulations and rulings and readings of international law.
Can we Fight the Biased Anti-Israel Media?
By Manfred Gerstenfeld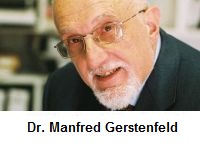 One cannot fight all or even the majority of foreign media biased against Israel. The classic and expensive method is for media watch organizations to follow several of them and request they correct mistakes. CAMERA for instance, has had successes with the New York Times– notorious for its anti-Israel articles. Honest Reporting forced the same paper to apologize after it published a picture claiming that it showed an Israeli policeman beating up a Palestinian. It turned out that the picture was of an Israeli policeman rescuing an American Jew, from being beaten up by Arabs.
Can we do more? One approach is to develop methods which are less time consuming than the necessary full-fledged media watching. An example which lends itself for this was a recent article in the Dutch national daily Trouw – a Christian paper considered a 'quality' daily. The article was titled "Israel has become an Anti-Social Country." It largely consists of accusations against the Israeli government made by three individuals. One had committed suicide by self-immolation. A second was a text-writer who participated in social justice demonstrations; the third is head of an Israeli forum for equal enlistment in military service.
One way to expose this caricature of ethical journalism is to publish an article titled "The Netherlands has become a Filthy Country" and contrast it with the Trouw journalism. Such an article would document Dutch attitudes toward excrement. According to the Central Bureau of Statistics, excrement is considered the primary nuisance by Dutch people. More than half of Dutch municipalities report that they suffer from a proliferation of dog droppings. A poll showed furthermore that the two main complaints by the Dutch about their environment are lack of parking spaces and dog excrement.
In 2008, a train ran off the tracks and five people were wounded due to soap on the rails. Unlike other train companies, Dutch railways allow excrement to empty out onto the tracks when train toilets are cleaned. This makes the rails slippery. The same year, an "excrement terrorist" became active in a neighborhood of Eindhoven. Residents were regularly finding little packets of excrement.
Much of the excrement on Amsterdam streets is from humans. In particular, along the parks and narrow streets of the town center, it reaches 20% of all excrement. If one sees dogs consuming excrement, it is usually left by humans. Complaints about this were not made by citizens suffering from this phenomenon, nor by politicians. It was raised by the Amsterdam section of the Society of the Protection of Animals. They were worried that if the human excrement contains drugs, it becomes dangerous for animal consumption. Dogs have to be brought from time to time to intensive care where their stomachs are pumped. The problem is not specific to Amsterdam. Recently five dogs had to be brought to a hospital in Schiedam after they were poisoned through eating drugs.
As excrement has become a nationwide preoccupation, a Dutch safari park drew a large crowd with its week-long program focusing on excrement as its central motif. This program was such a big hit that it was extended for another week. Thus "Excrement Week" became one of the most visited events in the park's history.
In the Netherlands there is also an annual National Lice Day. On that day, all parents of elementary school children must check the heads of their children. The National Institute for Popular Health and Environment distributes tubes to children in the hope that they will be returned containing lice. The National Support Center for Head Lice also participates in this project.
The ethical code of the Society for Professional Journalists states that it is the duty of the journalist to provide a fair and comprehensive account of events and issues. The Trouw article transgresses these ethics by basing itself on conversations with a few random individuals. The proposed article about filth in the Netherlands is better documented. It includes substantial institutional information and other relevant sources.
The Trouw article was followed by several extreme anti-Israel talkbacks. One which compared Israelis to Nazis was quickly removed. The paper apparently did not want the Simon Wiesenthal Center to write yet another letter to Trouw's Editor-in-Chief announcing that it would send a release about this to its 400,000 subscribers, as it did earlier regarding another anti-Semitic talkback.
It would have been unfair to expose Trouw based on one shoddy article. The problem with the paper is however, more structural. Former Trouw journalist Elma Drayer – while she was still at the paper, detailed in an interview that many of her former colleagues are biased against Israel, and some also against Jews.
The above could be the beginning of a more time-efficient approach to exposing unethical news manipulators among foreign journalists reporting from Israel. If Trouw continues to publish similar articles, the text ridiculing it can be updated and recycled via blogs. Besides Trouw, many other papers can be dealt with similarly. Once one does this frequently, additional approaches to deal with promoters of anti-Israel bias are likely to be developed also.
www.israelnationalnews.com/Articles/Article.aspx/11573
Laurens Samsom, 'Israel is een asociaal land geworden,' Trouw, 11 August 2012. [Dutch]
www.telegraaf.nl/binnenland/11329360/__Praten_over_hondenpoep__.html
www.telegraaf.nl/woonkrant/1718845/__Gebrek_
parkeergelegenheid_en_hondenpoep_grootste_irritaties__.html
www.telegraaf.nl/binnenland/2932293/_Treinongeluk_door_wc-vuil_op_rails__.html
www.trouw.nl/laatstenieuws/ln_opmerkelijk/article1029384.ece/Poepterrorist_plaagt_Eindhoven
http://rtl.nl.msn.com/(/actueel/rtlnieuws/)/components/actueel/editienl/nieuws/2011/w35/Twintig-procent-van-poep-op-straat-is-van-mensen.xml
www.telegraaf.nl/binnenland/12746772/__Hond_tript_door_drugs__.html
www.ad.nl/ad/nl/1008/Planet-Watch/article/detail/520320/2010/10/17/Poepweek-trekt-duizenden-geinteresseerden.dhtml
www.telegraaf.nl/binnenland/8014127/__Poepweek_wordt_verlengd__.html
www.volkskrant.nl/vk/nl/2664/Nieuws/article/detail/974850/2010/02/26/RIVM-gaat-hoofdluizen-verzamelen.dhtml
www.spj.org/ethicscode.asp
http://tundratabloids.com/2011/10/tundra-tabloids-triumphs-again-dutch-christian-paper-trouw-nl-deletes-anti-semitic-comment-after-the-tt-exposed-it.html
www.israelnationalnews.com/Articles/Article.aspx/11271