Proving our point like no else can.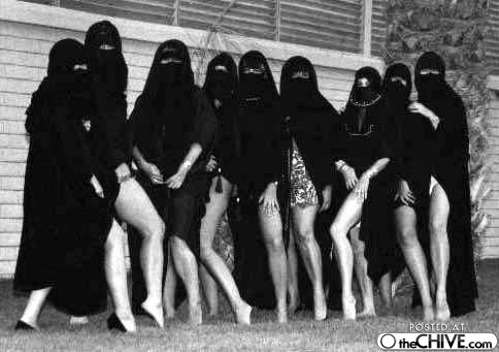 Saudi Arabia, a place where one can still visit the seventh century and not be in a museum.
Saudis prove that Islam treats women like chattel. The only place where a female in Saudi Arabia can thrive and not become a victim of a predator Muslim male, is in a city where only women are allowed.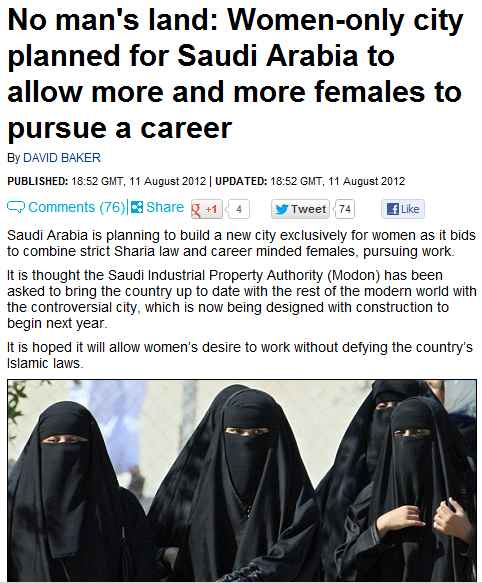 The municipality in the Eastern city of Hafuf is expected to attract 500 million riyals (£84m) in investments and it will create around 5,000 jobs in the textiles, pharmaceuticals and food processing industries.
The female voice is grating and not attractive, says Des Lynam in bitter jibe at Olympics coverage
The bravest women at the Games: Muslim athletes who battled to get to London – and for whom the taking part really does mean more than the winning
There will be women-run firms and production lines for women.
Although Saudi Sharia law does not prohibit women to work figures show that only 15 per cent of women are represented in the workforce.