I have it said more than once, that the presence of al-Qaida in Syria is of lesser significance than the rise of the Muslim Brotherhood.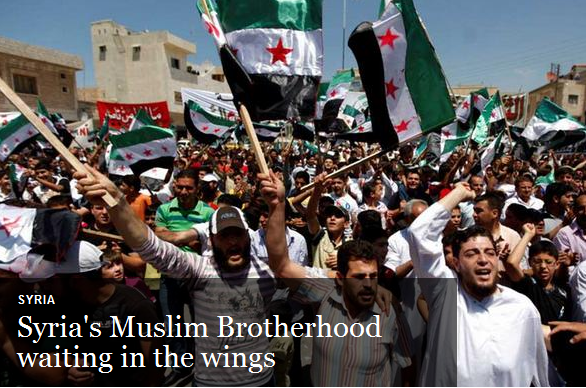 The fighting between the Syrian regime and rebels is intensifying. Observers say it is only a matter of time before President Bashar Assad loses his iron grip on power. But who will take over at the helm?
Syrian government forces and rebels are both claiming victory in key areas of the major commercial hub Aleppo. As fierce fighting in the northern Syrian city continued, US Defense Secretary Leon Panetta said the attacks on Aleppo were evidence that President Bashar Assad lacked the legitimacy to rule.
"If they continue this kind of tragic attack on their own people in Aleppo, I think it ultimately will be a nail in Assad's own coffin," Panetta said, speaking to reporters at the start of a weeklong trip to the Middle East and North Africa.
"What Assad has been doing to his own people and what he continues to do to his own people makes clear that his regime is coming to an end," Panetta said. "It's lost all legitimacy. It's no longer a question of whether he's coming to an end, it's when."
Many observers think the more than 16-month uprising reached a turning point when a bomb struck at the core of Assad's high command on July 18, killing several members of the regime elite including the defense minister and Assad's brother-in-law. Jane Kinninmont, Senior Research Fellow at Chatham House in London and an expert on opposition movements in the Arab world, said things could be over quicker than originally thought.