The sound of  crickets chirping heard at the UN.
The UN won't act because it's their favorite pet project in question. This shoots down the farcical myth promoted by Pali supporters of Hamas' virtue, which has long wagged a finger at Fattah for being corrupt. Where there is a free flow of cash with little or none culpability attached to it….there's corruption.
NOTE: If you want to end it, stop funding these jerks, and let them earn a living the hard way, as opposed to being fed on the gravy train, which by the way, frees up other funds for their jihad against the Jews.
H/T: Always Watching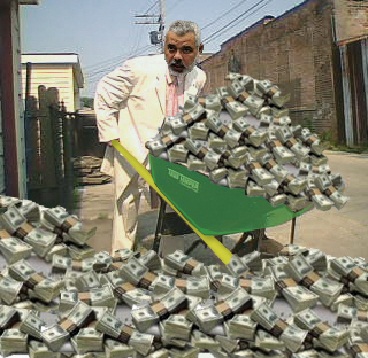 UN won't act as Hamas makes people homeless
HAMAS, the Palestinian organisation that controls the Gaza Strip, has begun demolishing houses, a move that will leave 120 Palestinian families homeless.
While the demolitions have been reported in the Palestinian media, they have been virtually ignored internationally.
"This is catastrophic for the families involved," said one man, who has visited the families, some of whom are now living in tents.
The man, who asked not to be named for fear of retribution, said he believed Hamas officials wanted the land for personal gain.
"My view is that they will then sell the land for much money," he said. "Corruption is getting worse and some people are becoming very rich."
The land is near al-Azhar University in central Gaza City. Despite a blockade on Gaza by Israel and Egypt, large amounts of building materials are entering through smuggling tunnels from Egypt, pushing up land prices.
Hamas did not respond to written questions from The Weekend Australian.