This woman is a formidable adversary, The Washington Examiner just stepped into it.
Spiking the Examiner
JUL28
Written by: Diana West
Saturday, July 28, 2012 6:32 AM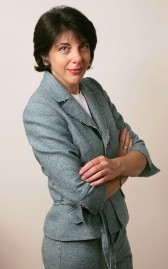 News flash: The Washingon Examiner spiked my syndicated column on the Muslim Brotherhood and why five House Republicans — Reps. Michele Bachmann, Trent Franks, Louie Gohmert, Tom Rooney and Lynn Westermoreland — were correct to call on Inspectors General to investigate MB influence on US government policy-making. And therein lies a tale.
If the newspaper's online search function is accurate, it is even more perplexing to note that the Examiner hasn't run a single news story on the media-politics feeding frenzy, led by Sen. John McCain, directed at Rep. Michele Bachmann for raising questions about strong indications of Muslim Brotherhood penetration of the Washington policy-making chain. The geyser of Left-cum-GOP-Establishment hysteria arose from Bachmann et al pointing out in a letter to the State Department IG that Huma Abedin, a top advisor of Secretary of State Hillary Clinton, has close family members involved in MB-associated groups and movements, which are dedicated to the destruction of the West. Indeed, it was on the mention of Huma Abedin that the Examiner told me the paper turned down my column (full column reprinted below).
A little backstory.
I have noted before with dismay that the Washington Examiner automatically spikes any syndicated column I write regarding what might be referred to as President Obama's identity issues.
These include: the debate over the constitutional requirement that the president and vice president be "natural born"; this same debate as it enters court in eligibility challenges litigated from New Jersey to Georgia to the US Supreme Court; and related pieces of "natural born" legislation introduced in some state legislatures, including Arizona's. Since April 27, 2011, when Obama published a highly problematic illustration of a birth certificate on the White House website, the debate has taken a darker turn. There is now extensive evidence that fraud and forgery took place in the creation of the White House birth certificate. What that means to the Examiner is that it now also auto-spikes columns about this evidence and other sensational news coming out of the Cold Case Posse investigation mounted by the renowned Sheriff Joe Arpaio.
Regrettably, Townhall.com has this year decided to spike columns on this same subject by myself and others. In fact, the silence on this epic story extends across the public square, from Left to Right, from CNN to Fox, from Democrats to Republicans. When, earlier this year, this began happening to my column in a more systematic way, I was shocked. Others, too. I will note for the record that concerned scribes expressed outrage and alarm over such censorship, for which I remain grateful. It is a more than passing strange sensation to write about what clearly seems to be important news in our country's history involving Americans from different states, from different walks of life — lawyers, judges, detectives, computer experts, government officials including the president, and more — knowing full well that some outlets won't run it because the subject is verboten in the public square. I have even come to expect this treatment on the subject, which must be some dangerous stage of complacency.
In a way, then, I almost welcome this latest, very different spike as a salutary jolt of alarm.