Mehdi-Mohammed Ghezali was released from GITMO on the condition that the Swedish authorities would keep track of his activities to U.S. authorities. Now six Israeli dead bear the price of the Swedes' ineptness and stupidity for demanding the release of the now dead terrorist. Sweden does in fact bear some responsibility for what happened in Bulgaria, the Swedes pressured the then Bush administration for his release, in spite of all the risks that would bring.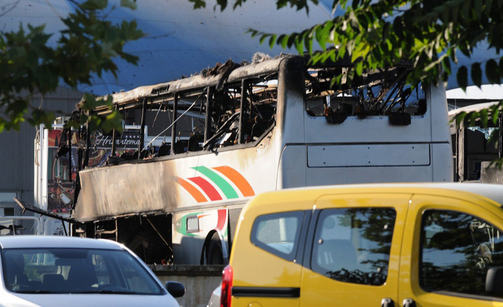 NOTE: Here is a YouTube video of the Ghezali walking around with his bombs just prior to murdering the Israeli kids on a bus.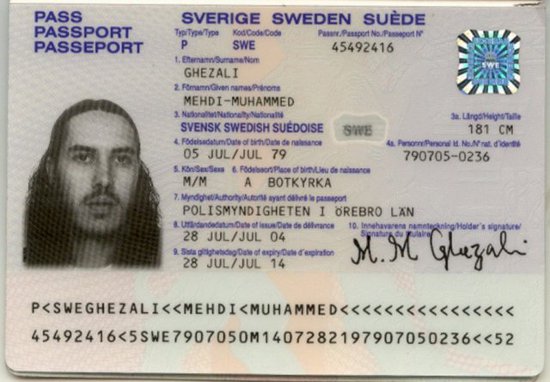 Bulgarian press names bomber: Mehdi GhezaliTerrorist said to have been a Swedish citizen with a history of Muslim extremist activities
Bulgarian media on Thursday named the suicide bomber who blew up a bus full of Israeli tourists, killing five Israelis and a local bus driver, in the Black Sea resort of Burgas on Wednesday as 36-year-old Mehdi Ghezali.
Ghezali reportedly arrived in Bulgaria five weeks before the bombing and arrived at the airport via taxi, Channel 2 reported. He was also reportedly given the bomb by someone else, but no further details were provided.
There was no independent confirmation of the veracity of the information. The reports surfaced soon after Israel's Prime Minister Benjamin Netanyahu had publicly accused Hezbollah, directed by Iran, of responsibility for the bombing. The Prime Minister's Office made no comment on the reports.
The Bulgarian reports, rapidly picked up by Hebrew media, posited various versions of how the bomber had detonated the bomb, including the suggestion that the bomber had not intended to die in the blast, but may have wanted to place the bomb on the bus and flee.