I say keep stinky in the ground and in hell……….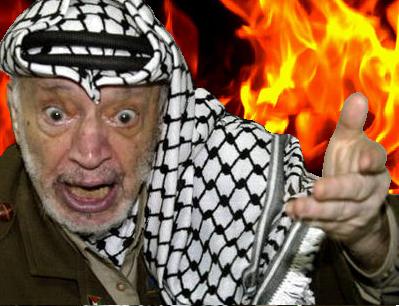 NOTE: A new attempt at smearing the Joooooos.
Support signalled for Arafat exhumation
The Palestinian leadership signalled on Wednesday that it was ready to exhume the body of Yassir Arafat, in an attempt to verify claims that the Palestinian leader, who died more than seven years ago, may have been poisoned with polonium, a highly radioactive substance.
"The [Palestinian] Authority, as it always has been, is ready to completely co-operate with and clear the way for an investigation into the true causes leading to the martyrdom of the late president," said Nabil Abu Rudeinah, the authority's spokesman.