This piece was first published at Israel National News and republished here with the authors consent. Footnotes are included at the bottom, not published with the original article.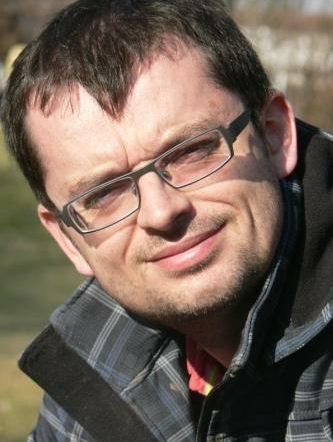 ANTI-SEMITISM AND ANTI-ISRAELISM IN THE CZECH REPUBLIC
Dr.Manfred Gerstenfeld interviews Ivo Cerman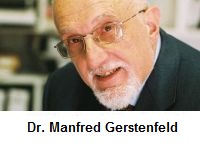 "The most dangerous expressions of classic anti-Semitism in the Czech Republic are found on the internet – on neo-Nazi websites such as Národní vzdělávací institut (National Institute of Education).1 Extreme leftist websites which attack Israel base their arguments on the "defense of human rights." There are no anti-Jewish riots or similar grave incidents in the country. Some incidents such as insulting Jews,or graffiti on Jewish property have been recorded by police and by the Security Center of the Jewish Community.2Hate graffiti on synagogues or Jewish homes are usually removed quickly.
"Vandalism in Jewish cemeteries – such as the much publicized case in Puklice this year – is rarely connected with anti-Semitism. In 2008, bronze plaques from tombstones in the former concentration camp Theresienstadt were stolen. The thieves wanted to sell the bronze and did not act out of anti-Semitic motives. These plaques have since then been replaced with plastic imitations."
Ivo Cerman is an Assistant Professor of History at the University of South Bohemia in Budweis. He focuses on the history of the Enlightenment and human rights. He has also published studies on early modern anti-Semitism.
He remarks: "News coverage on Israel in the mainstream Czech media is very biased. This developed mainly after the Second Lebanon War in 2006. It further increased after the Cast Lead war against Hamas in 2008 and 2009. The Gaza flotilla incident in May 2010 became another turning point. Czech National TV sent journalist Petr Zavadil as an official participant in the flotilla. He was accompanied by cameraman Jan Línek, and the independents Zdeněk Lokaj, a jourmalist and Alexandr Vojta, a movie maker. All four were subsequently arrested and deported by the IDF.3
"They published their experiences posing as 'heroes of the struggle for human rights.' Línek initially claimed falsely that Israeli soldiers were firing at them with live ammunition. He and the others were however not on the Mavi Marmara, the only ship where fighting took place. The representatives of the Czech National TV issued public statements in which they accused the IDF of torture and inhumane treatment. Zavadil had also misinformed the public during Operation Cast Lead, when he aired a series of reports in which he announced the most hideous crimes as 'true facts' committed by Israeli soldiers.4
"Czech National TV covered the flotilla with a very anti-Israeli slant. Many official Israeli rebuttals were disregarded outright, while Turkish and Hamas opinions were presented as facts. The public was incited to hatred with the airing of coffins of dead Turkish activists and emotional reports about the suffering of their relatives on TV. The suffering of Israelis in Sderot had been mentioned only in two reports by Jakub Szántó in December 2008.5
"Some representatives of the older generation of Communist propaganda journalism returned onto the scene. One was the former TV reporter and Communist diplomat Ivan Brož, who passed away this year. He published a book on Israel's wars, in which he brands Jewish settlers of the 1930's and 1940's as 'terrorists.'
"Extreme leftist movements easily infiltrate academia and political parties. Political scientist Marek Čejka, from Brno University wrote several biased books on Israeli history. Political Scientist Pavel Barša from Charles University in Prague organized a lecture by Holocaust distorter Norman Finkelstein.
"Several anti-Israel rallies and campaigns have been organized by the Czech section of the International Solidarity Movement (ISM), which probably consists of one person. Yet the ISM has a circle of collaborators who joined these rallies and signed petitions against Israel. So did some significant leftist politicians.
"In the past, the major Czech parties either supported Israel or avoided the topic. More recently, however, some representatives of the Czech Social Democrat party have publicly supported the Palestinians and attacked Israel.
"The significance of Arab diplomacy should not be understated. Palestinian Ambassador Mohamed Salaymeh participated in anti-Israel rallies and gave lectures at universities. Saudi Arabia has great influence on the Czech Muslim community, due to its financial power. One organization it sponsors is The Islamic Foundation in Brno, which promotes radical Islam.

"Lukáš Větrovec is a young Czech convert to Islam and preacher in Brno. In December 2011, a recording of his sermon was leaked to the media. He accused Israel of genocide against the Palestinian people, compared the Gaza Strip to 'one huge concentration camp' and incited hatred against Jews. His sermon received sharp criticism from the Federation of Jewish Communities, which represents the 3,000 organized Jews in the Czech Republic.
"There are about 11,000 Muslims, a recent phenomenon. In the population census only 3,600 declared themselves as such. A significant number of Czech converts to Islam actively spread radical Islamism. The Islamic Foundation and their collaborating organizations promote anti-Jewish hatred at schools, public rallies, on the internet and in their publications.
"There about 3-5,000 supporters of neo-Nazi movements. They organized two big anti-Israel campaigns and are active on the internet. They hope that anti-Roma feelings will help them win popular support. Neo-Nazi's are not yet a major threat, as they are not backed by any significant political party."