Arab Jew hating has no limits.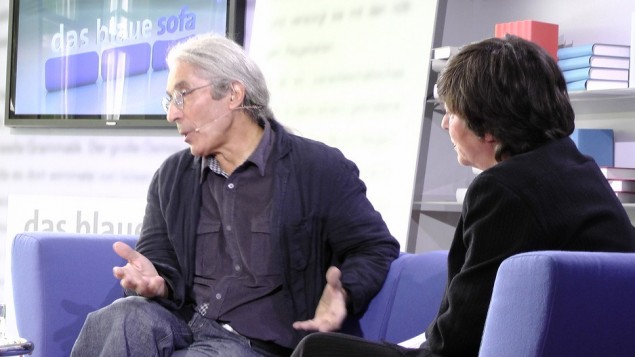 Award-winning Algerian author denied cash prize for visiting Israel
Arab ambassadors withdraw prize from Boualem Sansal because he attended Jerusalem Writers Festival; Hamas accused him of 'treason' against the Palestinians.
Well-known Algerian writer Boualem Sansal received a prestigious French literary award Thursday. However, he did not get the prize of 15,000 euros he had been slated to receive, as the fact that he had visited Israel prompted the Arab sponsors of the prize to withdraw their support, according to a report by French24.
The Editions Gallimard Arabic Novel prize has been granted by the Arab Ambassadors Council, which is based in Paris, since 2008. In the past, the prize was comprised of both an award and a cash prize.
Sansal was nominated for the prize for his book "Rue Darwin" (Darwin Street). However, after being named the winner, he attended the Jerusalem Writers Festival, which took place in May. He was invited to the festival as the guest of honor. Palestinian groups slammed his decision to attend, with Hamas reportedly calling his participation "an act of treason against the Palestinian people."
After a protracted argument, Sansal was given his award on Thursday, but without the prize money, France24 reported.
H/T Always Watching