The main goal of the jihad is to institute the sharia. That in itself tells you that sharia is neither "pluralistic nor democratic friendly" and should be opposed at all levels.
Oh, and over at the Huffinton & Puffington Post, they are down playing the role of sharia and fundamental Islam, even going so far as to say:
"In some respects, Mr. Santorum is more extremist" than leading figures of Egypt's Muslim Brotherhood, who today talk relatively less about Islamic law than about having to face the challenges of economic development and cutting back on pollution.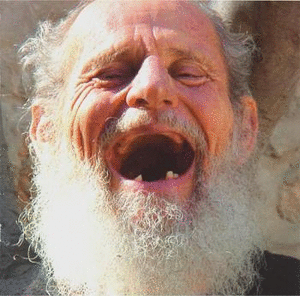 Would anyone be afraid of the Sharia that establishes justice, [public] interest and wisdom? This is very strange. How is it said that people are afraid of Sharia?"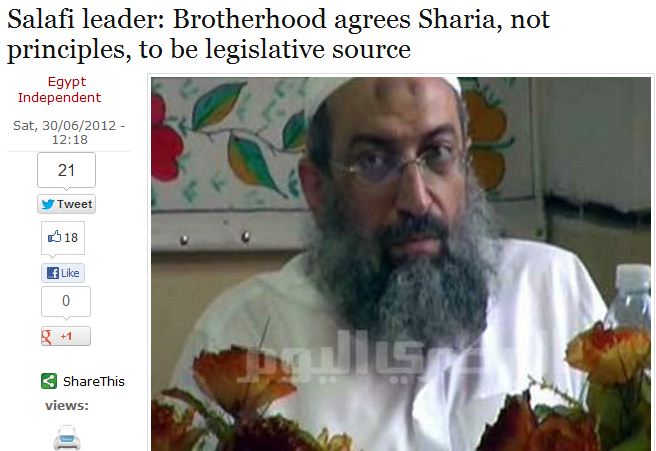 Prominent Salafi leader and preacher Yasser Borhamy has said that the Muslim Brotherhood has agreed with the Salafi vision to have a constitution that cites Sharia as the main source for the legislation, rather than the principles of Sharia.
Article II of 1971 Constitution, which is copied into the current Constitutional Declaration, reads "Islam is the religion of the state. Arabic is its official language, and principles of Islamic jurisprudence (Sharia) are the main source of legislation." A 1979 amendment had replaced "a main source" with "the main source."
According to legal experts, deleting the word "principles" means that Sharia will play a bigger role in drafting legislation.
In an interview with Al-Shorouk newspaper on Saturday, Borhamy said, "we insist that the article states that 'Islamic Sharia law is the main source of legislation,' not 'the principles of Sharia.'
We will not give up on this matter. The Muslim Brotherhood assured us that they agree with us on the formula of Islamic Sharia law without [mentioning] 'principles.'"
The Salafi preacher said, "What is disturbing in the Islamic Sharia law, is Sharia bothering anyone? We do not say 'our views on Sharia,' but we say that we want the Sharia law revealed by God. Would anyone be afraid of the Sharia that establishes justice, [public] interest and wisdom? This is very strange. How is it said that people are afraid of Sharia?"