Pretty, pretty low I'd say.
But that's the MO of many of these douche bags, lie, lie and lie again, and when they get their wind back, keep on lying.
Anti-Israel German activist lied about IDF service
By BENJAMIN WEINTHAL, JERUSALEM POST CORRESPONDENT
07/01/2012 02:58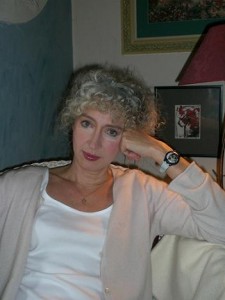 Anti-Israel activist said she served in IDF in first Lebanon war and claimed mother was a Holocaust survivor. Photo: Ho New / Reuters BERLIN – A German poet and anti-Israel activist has acknowledged that she fabricated her supposed service in the IDF during the First Lebanon war.
"I said I was in the IDF," but "it was a lie," Irena Wachendorff, 51, told The Jerusalem Post, in a telephone interview on Friday.
She has termed strong pro- Israel activists "the neo-Nazi troop among the Jews," and expressed support for Hamas in the Gaza Strip.
As an 18-year-old, she said, she left Germany for Israel and wanted to serve in the army, adding that she was in Israel when the IDF went into Lebanon to stop cross-border terrorist attacks, in a preliminary to the First Lebanon War, and departed Israel after six weeks. Asked why she lied, she said she was "ashamed" of her failure.
Wachendorff further claims that her father is Jewish and fled to England in 1936, and her mother survived Auschwitz.
The Post and Jennifer Pyka, a dogged investigative journalist in Munich, obtained evidence that contradicted Wachendorff's alleged Jewish identity.
According to Pyka's investigative essay, Wachendorff's father, Raymund, served in the German Army during the Third Reich and her mother, Barbara, denies being incarcerated in Auschwitz.
Wachendorff admitted to the Post on Friday that her father was an officer in the Wehrmacht. She asserted on Facebook that her father served as an "adviser to a rabbi and a tzadik." She could offer no proof that the former army officer performed advisory work for rabbis.
Wachendorff wrote on Facebook that her mother was "four months in Auschwitz" and has a "tattooed number on her arm."