It's the fundamentals of Islam that leads to Islamic fundamentalism.
H/T: Fjordman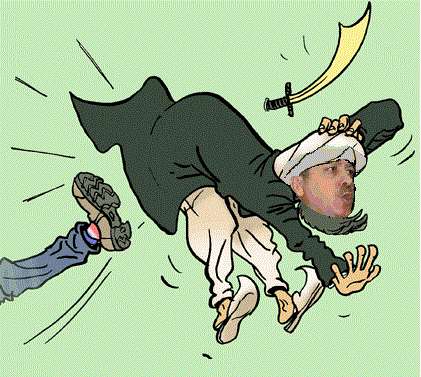 Erdogan Regime's Hysteria Is One More Reason To Force Turkey Out Of NATO
Turkey to push NATO to consider Syria's downing of Turkish jet as attack on military alliance
From FoxNews:  June 25, 2012 Associated Press
ANKARA, Turkey –  Turkey said Monday it would push NATO to consider Syria's downing of a Turkish jet as an attack on the whole military alliance.
The announcement came on the eve of a meeting by NATO's governing body to discuss the incident. Despite deep frustration among many NATO countries over the conflict in Syria, where the opposition says President Bashar Assad's crackdown on an increasingly armed popular uprising has killed 14,000 people, it's highly unlikely the military alliance will take armed action against the Arab state.
The unarmed RF-4E reconnaissance jet was shot down a mile inside international airspace on Friday, and two Turkish pilots are still missing, the Turkish government says. It has insisted the plane was not spying on Syria.
Turkish Deputy Prime Minister Bulent Arinc also said for the first time Monday that Syrian forces had opened ground fire on a CASA search and rescue plane shortly after the downing, but did not say if that plane was hit.