There has to be a point where these Christians say enough is enough and the West as well, and do something to save these people from being obliterated by the Nigerian Islam jihad machine.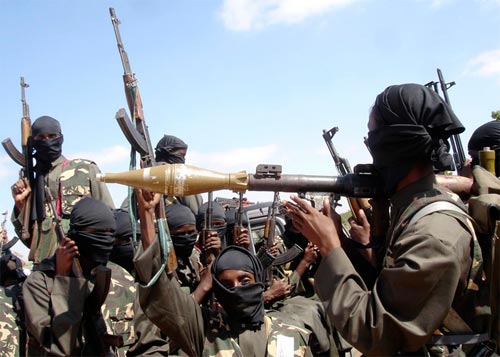 Nigerian Leader Claims Boko Haram to Use Poison in Jihad Against Christians
The Islamist terrorist group Boko Haram is allegedly planning to declare holy war on Southern Nigeria, where most Christians are concentrated, and might use food poisoning tactics to kill as many as possible, according to the chairman of the Christian Association of Nigeria (CAN).
"We have information and documents to show that this is a Jihad being sponsored and we have our documents to show where they have dispatched 2,000 people to prepare for Jihad to South East, 2,500 to South-South and about 2,000 to South West," said Bishop Emmanuel Chukwuma, CAN Chairman and Anglican Bishop of Enugu Diocese.
The organization also warned that Boko Haram, responsible for killing hundreds of Christians since 2011 with church bombings and shootings, is planning to lace meat in these southern areas with poisonous powder. CAN specifically warned residents to be careful about eating suya, which is a shish kebab-type food that can be made with various types of meats.
According to a report from Vangard, Bishop Chukwuma said: "We are warning our people to be careful of suya because we have now heard that they will start poisoning people through suya. They know the suya they give themselves in the North and suya they give to the people in the South. So people should be careful of suya.
"That is part of the information available to us now. There is a powder that is now being imported which they will spread on suya and after two weeks it will start eating your liver and other organs. We have gotten that information also."