This is something that needs to be thrust into their (UN leaders) faces at every chance possible. If the international community wants to safeguard against a regional war with Iran over its nuke weapons program, they better contemplate Alan Baker's suggestion. But one has to be realistic, seeing that the Sudanese leader Omar Bashir is still running foot loose, and that's with a warrant out for his arrest for the past few years.
NOTE: This interview was published today at Israel National News and republished here with the author's consent, including the footnotes left off the original at INN. Ambassador Alan Baker was formerly Israel's representative to Canada.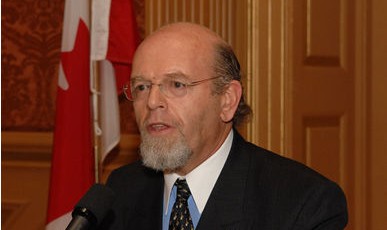 Taking Iran and Hamas Leaders before an International Court?
Manfred Gerstenfeld interviews Ambassador Alan Baker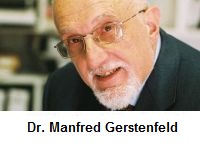 "International courts and tribunals could provide a number of opportunities for Israel to act against those seeking its destruction. To prevent future genocide, which is the greatest crime in the world, the Convention on the Prevention and Punishment of the Crime of Genocide, 1948 – better known as the UN Genocide Convention – was adopted. According to its Articles 3 and 9, complaints against a state responsible for genocide, for conspiracy to commit it, for direct and public incitement to commit it, for attempted genocide and for complicity in genocide, may be referred to the International Court."1
Ambassador Alan Baker is one of Israel's leading international law experts. He served as Legal Counsel and Deputy Director General of Israel's Ministry for Foreign Affairs between 1996 and 2004, followed by four years (2004-2008) as Israel's ambassador to Canada. He is presently the Director of the Institute for Contemporary Affairs at the Jerusalem Center for Public Affairs.
"Iran and its leaders have been openly and systematically inciting genocide against Israel for over a decade. Since 1956, Iran has been a party to the UN Genocide Convention and may thus be brought before the International Court of Justice in The Hague (ICJ) for violating the convention. Additionally, since Article 4 of the Genocide Convention removes any claim of immunity or exemption for a head of state or government, Iran's President Mahmoud Ahmadinejad and Supreme Leader Ali Khamenei can be prosecuted before the International Criminal Court (ICC) pursuant to the 1998 Rome Statute of the International Criminal Court (ICC ).2 However, since Iran has not yet become a party to this statute, any complaint against Iranian leaders would have to be referred to the ICC by the UN Security Council or initiated by the court's prosecutor."
Baker remarks: "Article 25 of the ICC Statute mentions various degrees of involvement in one or more of the crimes listed, whether this be incitement to genocide or crimes against humanity, or aiding and abetting, soliciting, attempting or otherwise, regarding such crimes.
"While, as a general rule, all international conventions are voluntarily entered into by states at their sovereign discretion, there are certain circumstances in which a state may be obliged to fulfill its obligations, pursuant to a convention to which it is party, or to be punished for such violation. Thus, if the UN Security Council decides to refer to the ICC a complaint against the leaders of Iran for incitement to genocide, this would be obligatory.
"A major problem in the case of Iran is that international law and practice are, to a very large extent, driven by political will. Hence, when President Ahmadinejad was in the US for meetings in the UN and he was invited to make a presentation at Columbia University, no one acted to seek his arrest. This despite the fact that it could have been done theoretically, had the United States or any other state petitioned the Security Council."

Baker adds: "Hamas is also an example of blatant incitement to genocide, pursuant to the terms of its charter. Yet the leaders of Hamas, Hezbollah, Fatah and other terror groups and organizations cannot be brought before the International Court of Justice because the court, pursuant to its statute, only deals with states. They therefore do not come within the court's jurisdiction. Individual members of Hamas and other terror organizations could be brought before the ICC if a country that chooses to arrest them accepts the jurisdiction of the court and fails to place these people on trial before its own tribunals. Similar to the Ahmadinejad situation, the Security Council could theoretically be asked to institute a prosecution against a representative of Hamas or other terror organizations.

"In order to subpoena these Hamas members, one could not use the crime of terrorism, as it is not yet listed as a crime in the ICC Statute. There are however, several crimes listed under 'Crimes against Humanity' such as murder, imprisonment or severe deprivation of liberty and attacks directed against civilian population. Others concern 'War Crimes' such as willful killing, injuring or causing great suffering, hostage taking, attacking civilian populations, civilian objects such as towns and villages, religious and cultural buildings, as well as attempts at genocide. These could be attributed to representatives of Hamas or any of the other terror groups.
"One should further note that those who support, sponsor, finance and encourage Hamas and other terror organizations can also be accused theoretically under the Genocide Convention of 'conspiracy to commit genocide,'3 'direct and public incitement to commit genocide'4 and 'complicity or attempted genocide.'5
"In the meantime, the Palestinian Authority is seeking to utilize international courts in order to harm Israel. This is a development that will gain momentum. The Palestinians will doubtless continue to seek statehood. That will give them the legal capacity to chase Israel in international courts and tribunals.
"To sum up, we can assume that there will be future attempts to use these legal means in conflicts in the Middle East. Therefore, Israel should analyze what it can legally do against those seeking to harm it or its leadership on the one hand and prevent these legal options from being used against it on the other hand."
Footnotes: