Distortion, it's what they do.
And to think that they all went after Breitbart for the Shirly Sharrod tape brouhaha (that he didn't alter), where he played the one clip that he had, then added the rest of the film once it was obtained. To be a Leftist media type or politician, you have to be used to lying.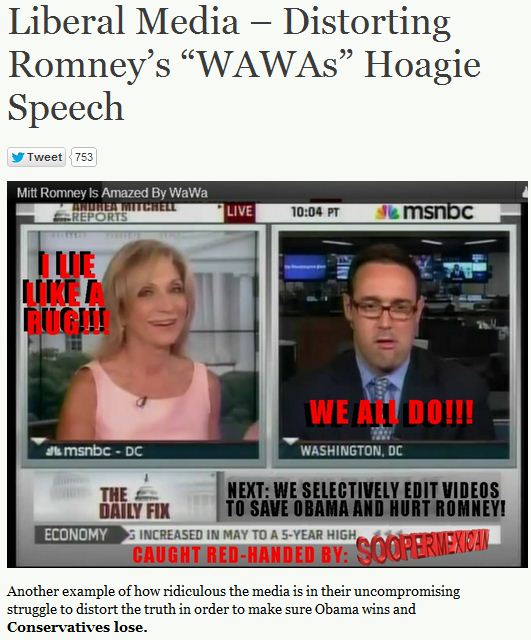 NOTE: The thing is, Romney was praising the Wawa franchise for its innovation in comparison to the federal government's lack of it. Here is the clip from Breitbart.com that shows what Mitt really said. Before it was spliced and diced by the MSNBC chop shop. SooperMexican has the MSLSD skewed version here.