Is it any wonder why Jews are leaving Europe, and why the notion of Islamophobia a ruse?  Jews are feeling the pinch everywhere, and Muslims, well, they just flex their muscle and keep the level of intimidation up as they cry victim. Are some Muslims and various Islamic establishments victimized, sure, but so are Christians and Christian places of worship.
Jew are a small minority, domestically and internationally, while domestically most Christians and Muslims are not, especially on the international level. There is just no comparison to be made with Judeophobia/anti-Semitism and 'Islamofauxbia', one is a real phenomenon, the other a concoction of the Muslim Brotherhood.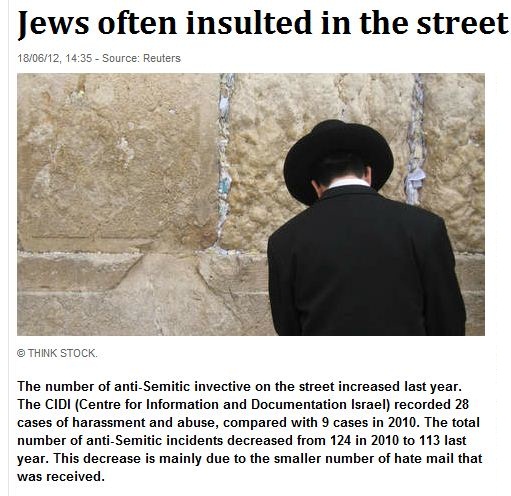 NOTE: Read BNFTN's report here.