Gee, at least she's not calling for the baby to be aborted.
The will of the state and the statists that implements its policies will not be objected to, nor dismissed by a lowly citizen who dares to reject their policies, let alone hold opposing views. This is a case of dissident "getting her mind right" by the un-elected state bureaucracy.
NOTE: Not only is she recanting her EDL loyalties, her husband is an active member of the armed forces, and stands to lose his yet to be born child.
"The smart way to keep people passive and obedient is to strictly limit the spectrum of acceptable opinion, but allow very lively debate within that spectrum." ― Noam Chomsky
An excerpt: "Toni now accepts she was wrong to have gone on EDL demonstrations but freedom of speech means nothing if people are not allowed to say things that are thought to be wrong."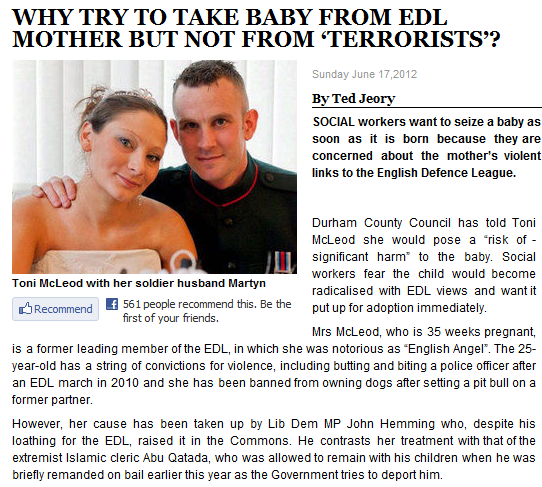 H/T: Frank Kitman