H/T Vlad, via Durotrigan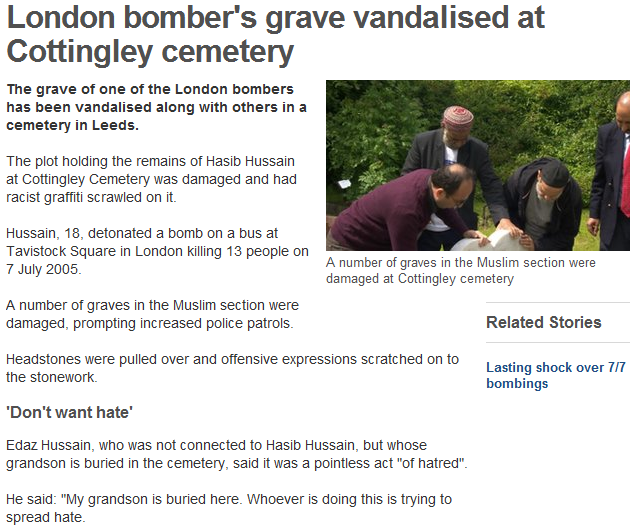 "We don't want hate, you know?
"We're all the same, we're all human beings and (pointing to a grave) we're all going the same way."
The cemetery is close to the Beeston area of Leeds where the 7 July bombers had connections.
'It's unacceptable'
NOTE: While it's true that we all are human beings, it's not true that we are all the same, and that we are all going the same way. Islam is unlike any other ideology and it's true believers, those who insist on instilling the sharia wherever a Muslim community resides, pose an existential threat to that society. Reject sharia outside of the home, and ensure that civilian law affects every level of society, and you'll have the makings of a more normal society.