And the little tykes soak it up like a sponge.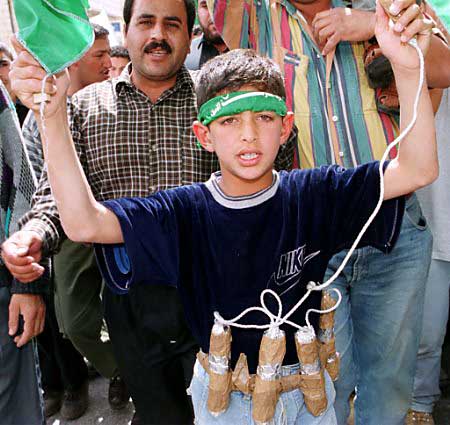 NOTE: All P.A. funding should be cancelled.
Suicide terrorists are "greatest role models," says EU-funded NGO for youth on PA TV
PA youth taught that suicide terrorists are "greatest role models" on EU-funded NGO's TV program
by Itamar Marcus and Nan Jacques Zilberdik
Last week, Israel transferred the bodies of 91 terrorists including numerous suicide bombers to the Palestinian Authority. A PA TV program for youth, Speak Up, glorified the 91 terrorists saying they were:
"More honored than all of us… They are the greatest role models for us."
The TV program is co-produced by PA TV and PYALARA, an NGO for youth funded by the EU, Save the Children and other international donors.
The following is the statement on PA TV honoring the terrorists: