The Black Alinskyites (and all like ilk) need defeating as well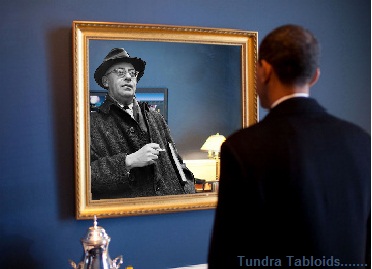 Less noticed has been the adoption of Alinsky's methods by radical leftist Jews in the US and Israel for the purpose of undermining the American Jewish community on the one hand, and Israel's nationalist camp on the other. This week we saw the impact of both campaigns.
The striking weakness of the American Jewish community was exposed on Tuesday with the Democratic primary defeat of Rep. Steve Rothman in New Jersey. In Israel we saw the impact of the campaign to undermine and destroy the nationalist camp with the defeat of the proposed legislation aimed at saving the doomed Givat Haulpana neighborhood in Bet El.
Ahead of the 2008 US presidential elections, the anti-Israel pressure group J Street made a sudden appearance. Claiming to be pro-Israel, the anti-Israel lobby set about neutralizing the power of the American Jewish community by undermining community solidarity. And it has succeeded brilliantly.
Rothman is Jewish and a strong supporter of Israel. His defeat at the polls in New Jersey by Rep. Bill Pascrell owed in large part to openly anti-Semitic activism by Pascrell's Muslim supporters.
According to an investigative report of the primary campaign by the Washington Free Beacon's Adam Kredo, in February Pascrell's Muslim supporters began castigating Rothman and his supporters as disloyal Americans beholden only to Israel.