Thanks to NATO!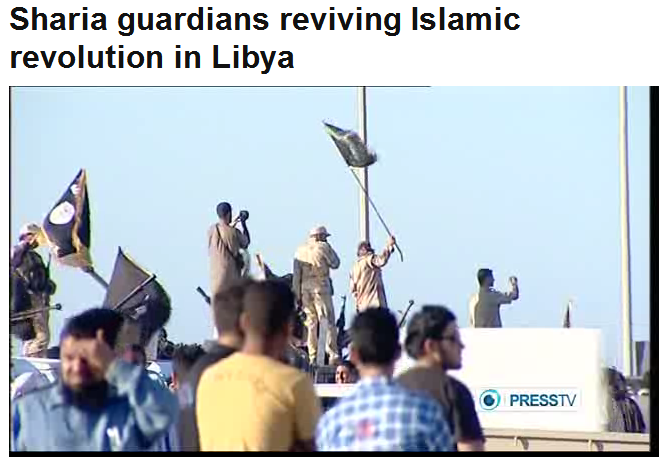 Hundreds of people have staged a mass demonstration in Benghazi's liberation square in the latest show of force to demand the adoption of Islamic law (Sharia) in the newly liberated North African Mediterranean country.
A demonstration that might irritate the predominantly secular technocratic interim government and disappoint the western powers that supported the Libyan people getting rid of the former dictator Muammar Gaddadfi.
chanting "The people want an Islamic state", "the people want Sharia and staging a military parade, the protesters confirmed they would protect the sanctity of Sharia with their lives.
Believing that all atrocities and misfortunes the country has been plagued with are due to Muslim's desertion of Islamic traditions. The protestors who are described by some secular activists as radical Islamic groups argue that the one and only path for salvation is by clinging on the Islamic values.