EUROPEAN AND U.S. TAX MONEY HARD AT WORK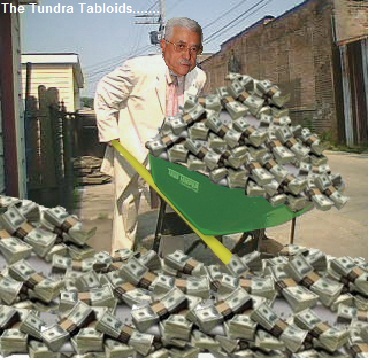 Fatah has secret bank account in Jordan'
Former Arafat advisor reveals that he has all necessary documents to prove existence of account with $39 million. 
Yasser Arafat's former financial advisor, Mohammed Rashid, revealed over the weekend that Fatah has a secret bank account in Jordan with $39 million.
Rashid said that the original sum was $44 million, but dropped after the Fatah leadership spent $5 million on the faction's sixth annual conference.
Rashid, who was Arafat's "moneyman" for many years, said he had all the necessary documents to prove the existence of the bank account.
He said that only PA President Mahmoud Abbas and two of his associates were authorized to deal with the secret account.
"According to my documents, $13 million came for the US, while the remaining sum came from friendly Arab countries," Rashid said. He challenged Abbas to deny the existence of the account, saying he would then reveal the identity of the two associates and the name of the bank and the Arab countries that deposited the money.
Rashid pointed out that Abbas had long been denying the existence of such a bank account for Fatah.