And we all know once these genocidal spouting nut-jobs reach their goal, they'll never use it.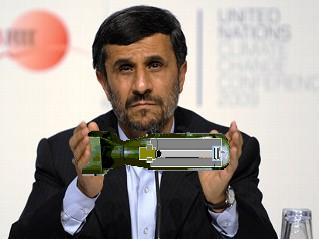 Ahmadinejad: Iran won't make nukes, but not afraid to
Comment suggests a toughening of stance by Tehran in advance of Moscow talks
TEHRAN, Iran (AP) — Iran's president says Iran has no intention of building nuclear weapons, but fear would not deter it if it decided to make them.
Mahmoud Ahmadinejad's comments suggest a toughening of Iran's position ahead of June 18-19 talks with world powers over Tehran's nuclear program.
The five permanent members of the UN Security Council plus Germany want Iran to shut down its highest level uranium enrichment facilities. Ahmadinejad's remarks suggest Iran would refuse.