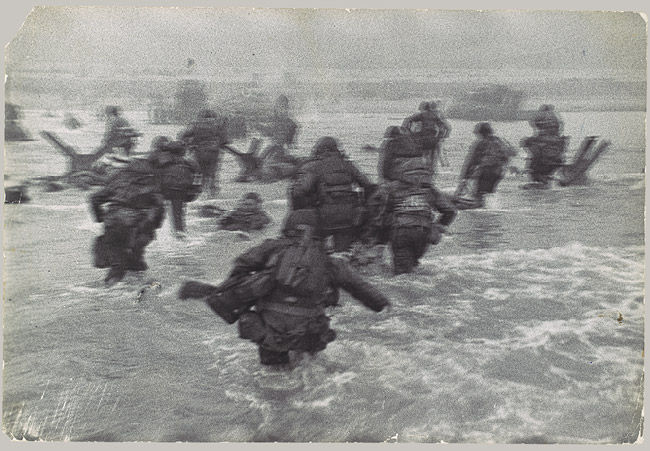 D-Day medic still haunted by 'the boy on the beach'
Seen here at a 2009 event honoring New Jersey veterans, Bernard Friedenberg, a 90-year-old World War II medic who took part in the D-Day invasion, visited a local school in Atlantic City on Tuesday to commemorate its 68th anniversary, sharing his experiences with students who hung on his every word. But he will otherwise not mark the day in which he ?lost so many friends,? he said. (YouTube)
The passage of 68 years has not dimmed Army medic Bernard Friedenberg's memory of "the boy on the beach."
Friedenberg was just 22 when he took part in the storied invasion of Normandy, hitting Omaha Beach with the 16th Regiment of the 1st Infantry Division, or ?The Big Red One? on June 6, 1944. Moments after reaching the heavily-fortified French coastline, and as Nazi artillery rained down from the cliffs above, Friedenberg found a young, mortally-wounded soldier gasping his last breaths.
?He was shot through the chest and as he would breathe, the air would blow out of his chest, so I had to seal off the wound,? Friedenberg told FoxNews.com. ?At the same time, I was hearing ?medic, medic,? from other soldiers. It was a massacre, an absolute massacre, and I was in the middle of it.?
Faced with the dilemma of continuing to treat the wounded soldier or turning to others, Friedenberg gave the soldier morphine and moved on. It?s a decision that still haunts the 90-year-old New Jersey man long after the invasion that allowed the Allies to gain a foothold in Normandy and begin the march across Europe to defeat Adolf Hitler.
?It was really rough,? he said. ?I have some terrible memories. I was patching up guys right and left, on all sides of me.?
More than 5,000 ships and 13,000 aircraft took part in the D-Day invasion, which Gen. Dwight Eisenhower called a crusade that necessitated ?nothing less than full victory.? By day?s end, more than 9,000 Allied soldiers were killed or wounded. But more than 100,000 soldiers survived, including Friedenberg, who would eventually trek through England, Algeria, Tunisia, Belgium, Germany and Czechoslovakia, earning two Purple Hearts, two Bronze Stars and two Silver Stars along the way.
"I lost so many friends on that day. God only knows how I came through without getting hit. But I did get through."
– WWII medic Bernard Friedenberg