Said in deadpan fashion before erupting into hysterical laughter and evil grin.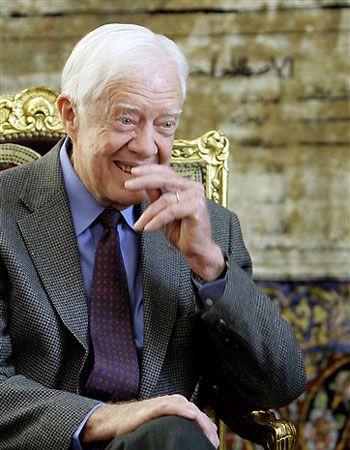 Carter is the useful stooge that every dictator loves to be seen embracing.
'Egypt's Brotherhood would keep Israel treaty'
By REUTERS
05/26/2012 21:11
Jimmy Carter had long discussions with senior Brotherhood figures, believes Islamist party will not destroy peace treaty.
More of his lunatic rantings here.