More Muslims are discriminated against and victimized by fellow Muslims than by any other religious, ethnic and racial group.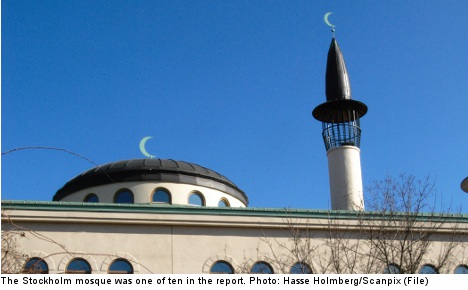 Two held for shooting imam in northern Sweden
Two men have been arrested in connection with the attempted murder of an imam who remains in a coma nearly three months after being shot in the head in northern Sweden.
The two men, both of whom are in their 30s, were arrested in Skåne in southern Sweden on Tuesday.
They are suspected of involvement in the February 22nd shooting of Obydkhon Sobitkhony Nazarov, who had served as an imam in Strömsund, where he has lived since coming to Sweden in 2006 as a political refugee from Uzbekistan.
According to prosecutor Krister Petersson, both suspects also hail from Uzbekistan.
One speaks English proficiently, as well as some Swedish, while the other speaks only Uzbek and Russian.
On Wednesday, they were transported from Skåne to Östersund in northern Sweden where investigators continue their efforts to figure out who was behind the shooting of Nazarov.
Nazarov is a known critic of the regime in Uzbekistan and came to Sweden along with scores of other political refugees after a 2005 crackdown by Uzbek government troops in Andijan in which hundreds of protesters were killed, although the exact number of casualties remains in dispute.
At the time of the incident, known as the Andijan massacre, the Uzbek government claimed the demonstrations were organized by Islamic radicals.