Wrong you jerk, your peeps are the ones that are the fascists.
The Nakba is the Arab's national day of whining that they didn't destroy the Jewish state. So asking, then having to pass a law forbidding elected Israeli officials not to participate in the event….is deemed as an act of 'fascism'. Just who is kidding who here?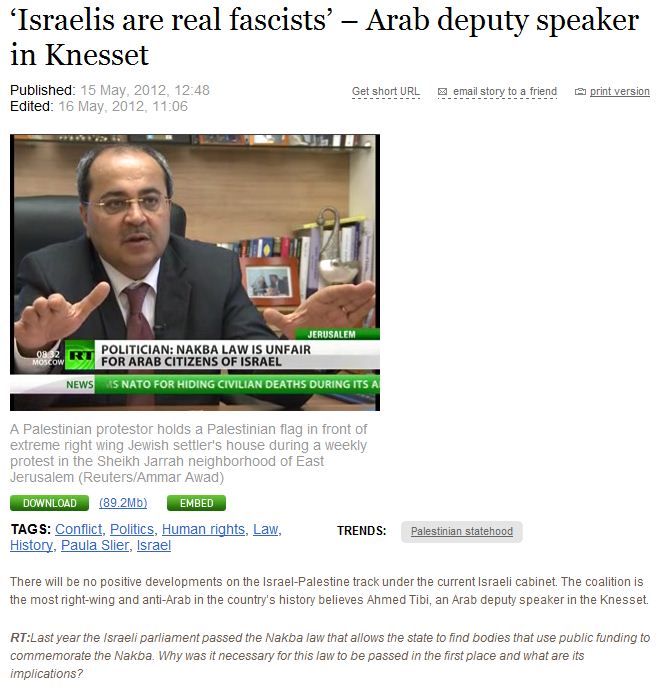 NOTE: In other words, go pound some sand you jerk, and Russia Today as well. Great powder puff interview, morons.