Future generations will look back on this period in US history and shake their heads in disgust, how can people be so stupid. Cutting ties with the co-conspirator in the Holy Land Foundation trial should be more than enough reason to cut ties with these a-holes.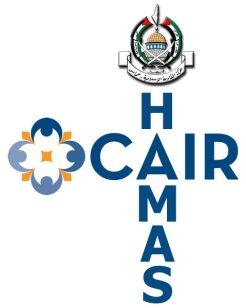 House report urges Justice Dept. to cut ties with CAIR
The Department of Justice is being encouraged to follow in the footsteps of the FBI in cutting off all non-investigative ties to the country's largest Muslim advocacy organization, the Council on American Islamic Relations (CAIR).
The Fiscal Year 2013 Commerce, Justice, Science Appropriations Bill, which passed the House on Wednesday, contains in its Committee Report (a separate public document that spells out how agencies are expected to spend the money allocated to them) a recommendation that Attorney General Eric Holder follow in the FBI's footsteps and sever ties with CAIR:
Liaison partnerships.—The Council on American-Islamic Relations (CAIR) was listed as an unindicted co-conspirator in a case in which the Holy Land Foundation was found guilty of material support of a terrorist organization. The committee acknowledges the attorney general's refusal to attend certain meetings knowing that CAIR officials would be present, as indicated in testimony before the committee on February 28, 2012. The committee understands that the Federal Bureau of Investigation (FBI) has an existing policy prohibiting its employees from engaging in any formal non-investigative cooperation with CAIR. The committee encourages the attorney general to adopt a similar policy for all department officials.
In January 2009, the FBI ended its relationship with CAIR and its affiliates across the country due to the conviction of those involved in the Holy Land Foundation terrorist funding trial, in which CAIR was listed as an unindicted co-conspirator.
Virginia Republican Rep. Frank Wolf, the bill's sponsor, explained to The Daily Caller that with the FBI's policy already in place it makes sense for DOJ to follow suit.
"The FBI has that policy now, and I think it's a good policy — they were an unindicted co-conspirator in the Holy Land Foundation case. We also commend the attorney general for not meeting with them," Wolf said. "We think it ought to be a policy. If the FBI has that policy, I think the entire Justice Department should have it."
The DOJ declined to comment about the recommendation, though Wolf explained that they will likely apply the policy. (RELATED: Full coverage of the Justice Department)
"I expect they will comply [with the recommendation]," Wolf said. "I'd be surprised if they didn't comply."