I have said it repeatedly, these socialist states that have fed the public the notion that "money is free, so let the good times roll", will not be willing to allow their easily won over constituency to be disappointed and start looking elsewhere. Instead they'll promise "more good times are a coming just around the corner, all we need to do is attack the wealthy and spend our way out of the mountain of debt" that they have created by crazy entitlement spending etc..
NOTE: Greece has to leave the monetary union, and I lay odds that other southern states leave it as well.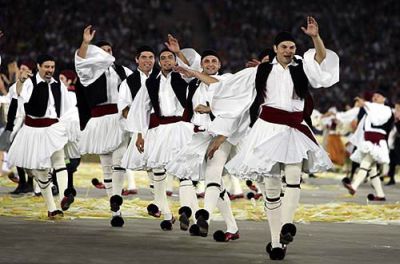 Greek vote plunges bailout, euro membership into doubt
07 May 2012, 16:21 CET
(BRUSSELS) – The rise of anti-bailout parties in Greece threw the country's debt rescue into fresh doubt on Monday as markets wavered and European partners worried over revived risks of a eurozone exit.
"We see significant potential for a new Greek government to miss the next round of targets," said economist Guillaume Menuet of Citi, referring to tough budget cuts and reforms agreed in exchange for 240 billion euros of international rescue funds.
Menuet cited a sharply-raised, 75-percent "probability" of what he labelled "Grexit" within 12-18 months.
Pro-bailout mainstream parties on the right and left failed to secure a majority in parliament with a combined share of the vote of just 32.1 percent while far-left and far-right groups made enough gains to acquire significant bargaining power in talks to form a coalition.