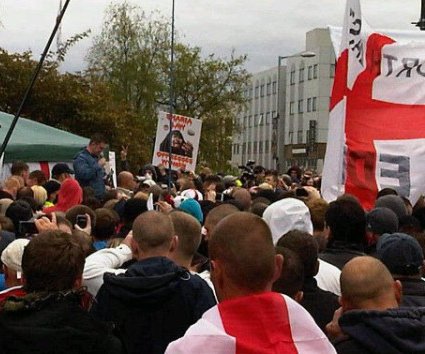 There was an EDL event in Luton today, and the UAF gathered as usual with the hopes of breaking free from their containment area and reach the other staging area to tangle with the EDL. I notice that they're still parading around with "Stop the BNP" placards, in spite of the fact that the EDL rejects the BNP, and their leadership has embraced the the British Freedom Party.
NOTE: Talk about being stuck on stupid. My goodness, what will they do with all those placards now?
H/T and pics: EuropeNews has it all here.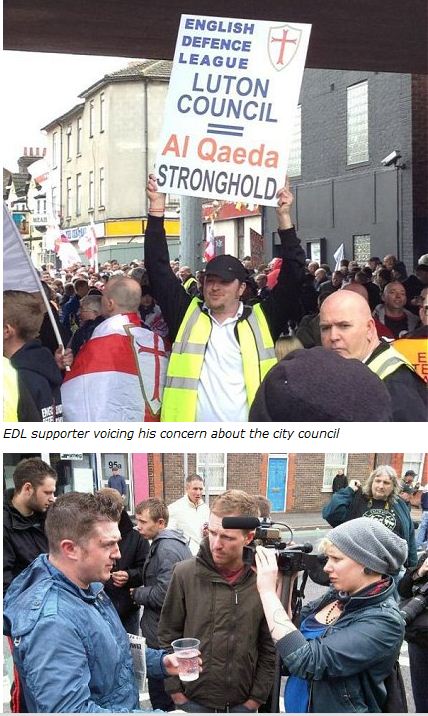 Vlad: This is UAF today in Luton