It's a safe bet that there won't be any international BDS campaigns initiated by all the various "yuman rights" groups over the Egyptian government's bloodbath approach to the people in the streets, and neither will they once the Islamic fundamentalists do the same after their rule is cemented and the gloves come off.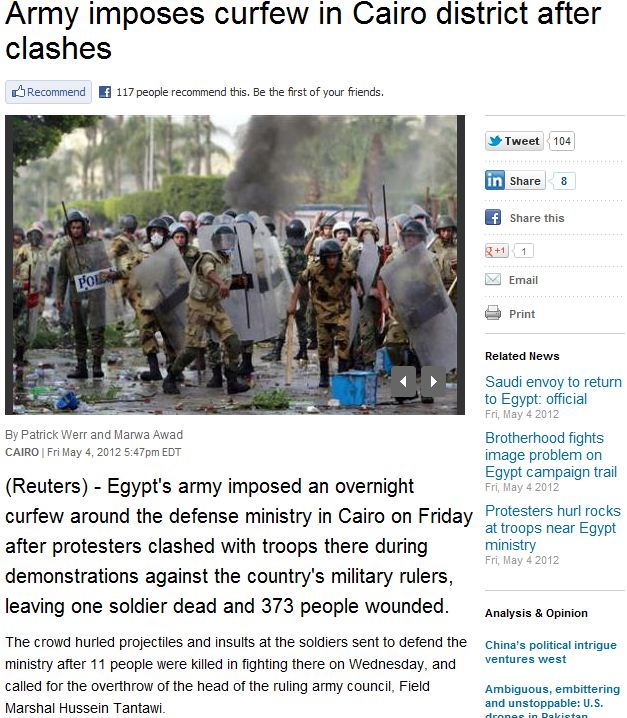 The army fired back water cannon, then teargas, and riot police surged towards the crowd with batons. Scores of wounded protesters were taken away on motorcycles and dozens of soldiers were injured.
"Field Marshal, leave! The people are dangerous!" shouted the crowds. "Raise your voice! Our revolution will not die!"
The street violence comes less than three weeks before an election that represents the first chance for Egyptians to choose their leader freely. A successful vote would mark the most important step in a messy transition to democracy since the overthrow of autocratic leader Hosni Mubarak 15 months ago.