Äänekoski police dept.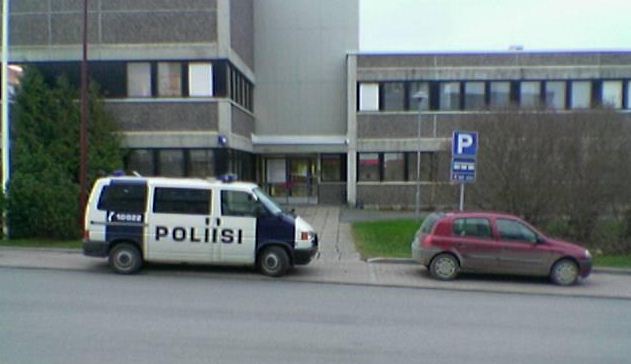 This is what happens when one dares to stand up to radical Marxists flying their Marxist colors and Che Guevara flags on poles. All hell breaks loose!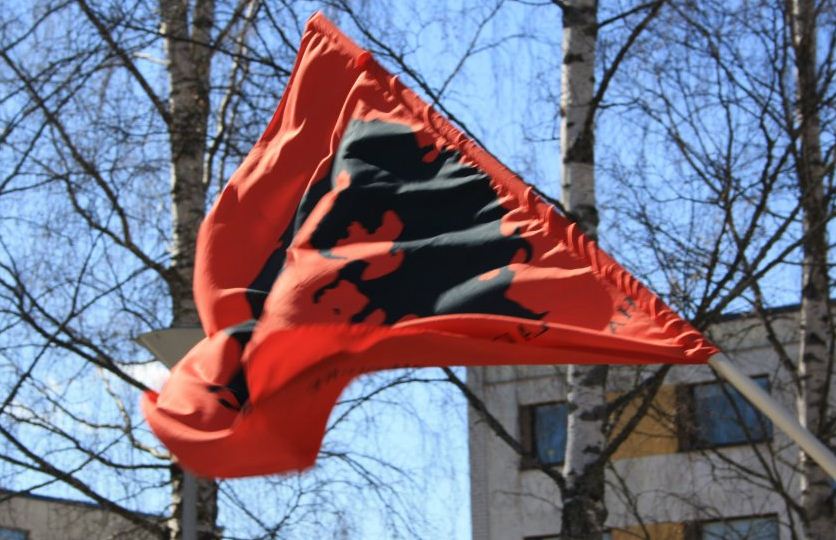 I went down to the police station today to file a report on the man  Ilídio Monteiro Flores, who shouted "Death to Conservatives", and talked with really nice officers,  explaining my side of the events on what happened on May 1st., prior to, and during the May Day march.
I wanted to ensure that Flores, who works with children in the schools and on the football pitch, would be talked to by the police concerning his repeated calls to genocide of all conservatives during the period in question. While everyone has a right to express their opinions, no has the right to incite murder, and what makes it even more egregious is that it was done repeatedly, and in the company of children.
The second officer I talked with stated that there were many phone calls made and charges leveled at me, saying that I called them idiots (I did mention morons, but that was after they had long since passed by) and other foul language etc. That's why it's important to carry a video camera, I caught the entire exchange.
The police officer took down my details and information, and will be launching an investigation into Mr.Flores' comments (all I really want is for him to apologize and publicly tell all the children that were present that day that: "no matter how your opinions are challenged, you can't voice calls for the murder of anyone, let alone an entire group of people).
Mr.Ilídio Monteiro Flores'call for genocide completely underscores the entire point of my demonstrating on May Day, that socialism, both psychically, economically and I'll also add mentally, is an extremely deadly ideology. The first thing from the lips of Flores was "death" to whomever, not once did it cross his mind to discuss, let alone debate me. He ironically made my point better than I could have.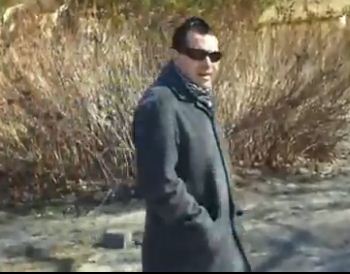 Let me see here, Flores (wearing a keffiyeh) called not only for my death, and other capitalists like me, but also in a very political setting, May Day.
Terrorism: "The use of violence and threats to intimidate or coerce, especially for political purposes."