Yes, in the central Finnish town where I live, when May Day comes around the marxists come out of the woodpile. So I decided to greet them this year with a couple of signs to keep the flag of free market enterprise flying, especially in this socialist town on their  sacred commie day.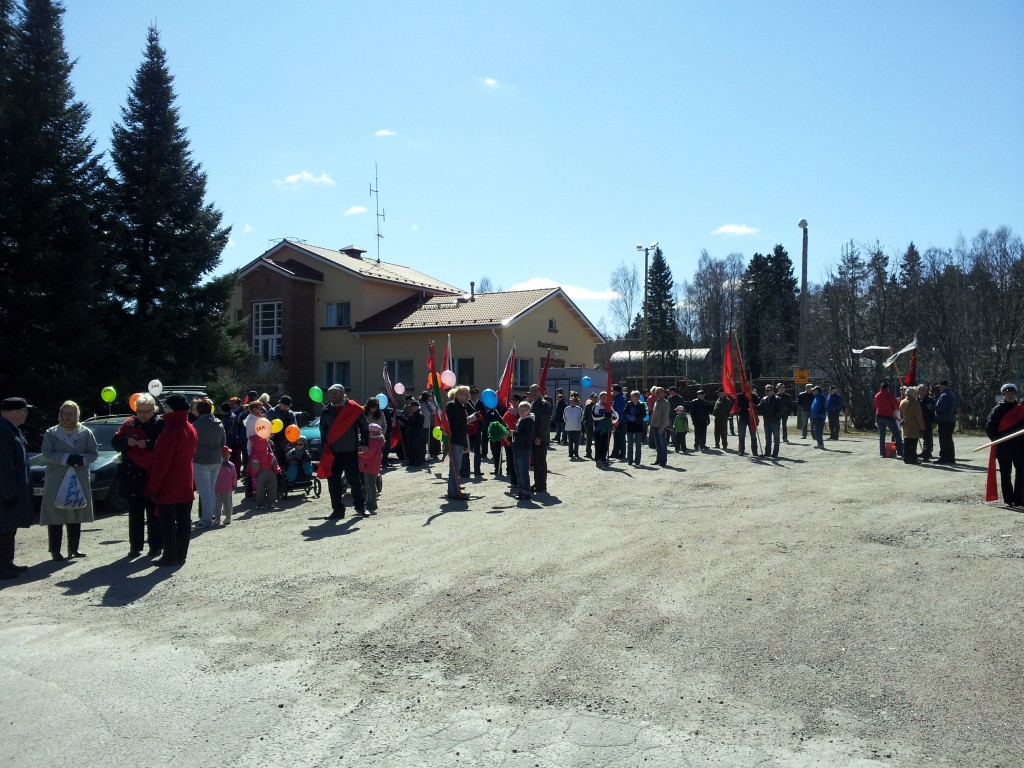 Here are the two signs that I made up to greet them: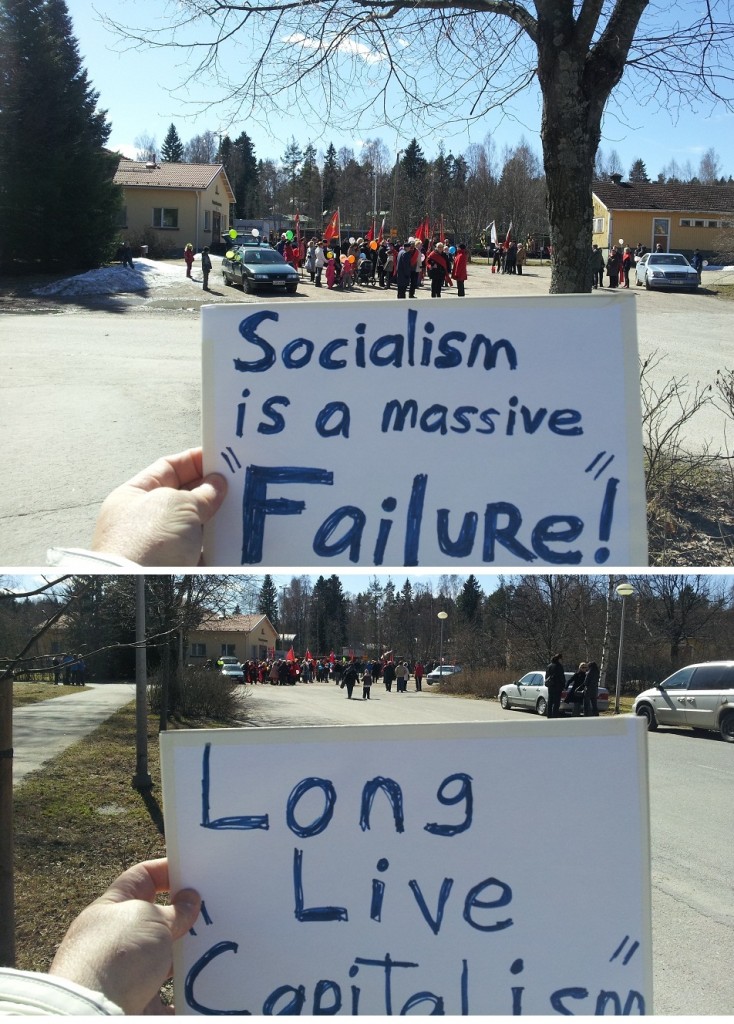 Here's a video of a contingent of young and old heading for the staging area. The first to give me the finger was a member of the 'old guard' holding a flag with likeness of (the cold blooded mass executioner) Che Guevara,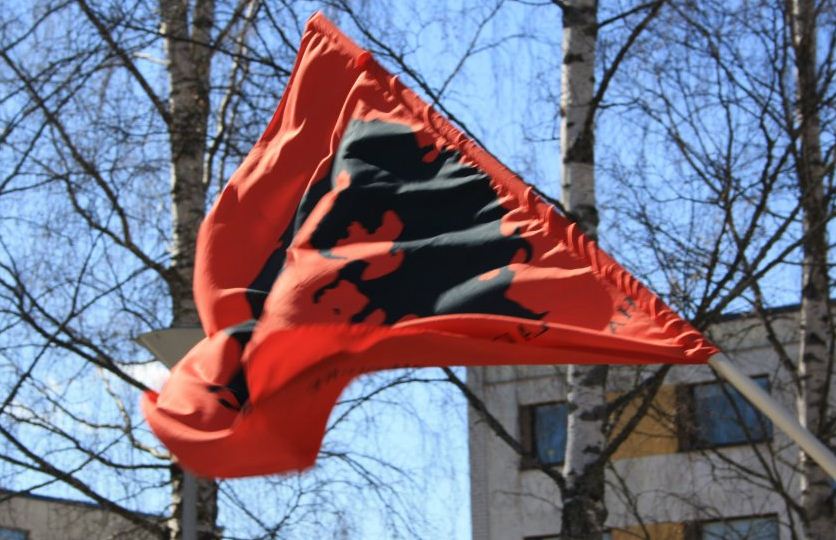 …followed up by the younger members, most of them holding Guevara flags who gave the middle finger as well. *
Che Guevara flags and middle fingers!
NOTE: The male voice in the video answering back shouted "Death to the bourgeois/conservatives". This is the guy, a Portuguese immigrant to Finland:
UPDATE: His name is, Ilídio Monteiro Flores, who coaches in the 'Urho' football league, as well as being an "access to education director" (Koulunkäynninohjaaja/ school counselor?) in the school system of nearby Äanekoski.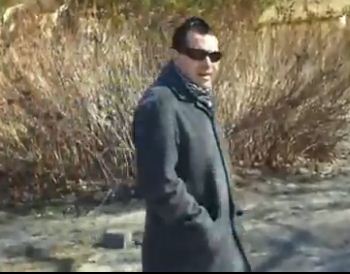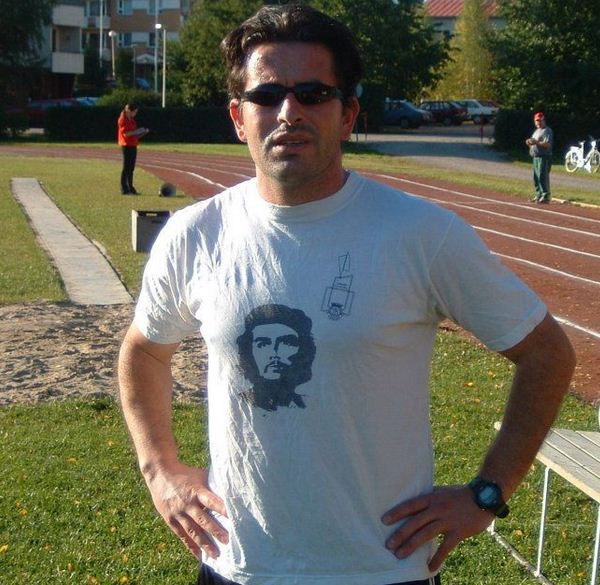 Here's a pic of the same May Day morons from my buddy Harri at the other end of the same street.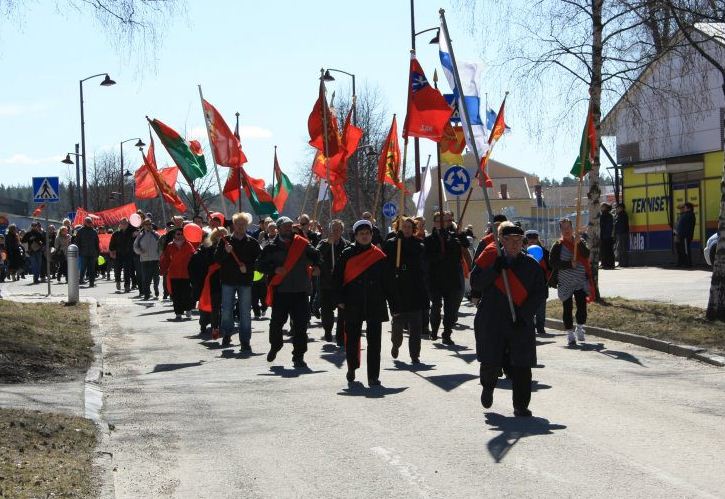 And the bongos, there's always got to be bongos!*
Part II
NOTE: * Pics with an asterisk are by my buddy Harri, who was busy holding his own at the other side of town.