Because 'they know' what the Tunisian people prefer to see on TV, men in long beards seriously discussing how much camel urine one should ingest to cure his or her cancer, or how hard a husband may beat his wife.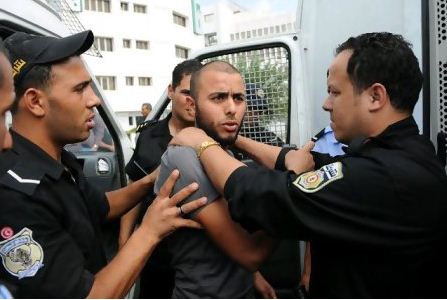 Islamists clash with Tunisia state TV employees
Islamists protesting outside Tunisia's state television building clashed with its employees, leaving five wounded, the state news agency said Tuesday. For the last 50 days, dozens of demonstrators in conservative Islamic attire have staged a sit in outside the Wataniya TV station to protest the continuing presence of what they call holdovers from the old regime at the channel.
The clashes erupted late Monday and continued Tuesday, and two police officers were among the wounded, one seriously, the state news agency reported.
The clash is the latest in a long running series of incidents between Tunisia's newly empowered Islamists and the more secular elites and leftist trade unionists over the future shape of the nation.
Tunisians overthrew their dictatorship last year and elected an Islamist-led government that includes secular parties in its coalition.
The protesters claim that state TV is "sanitizing" figures of the old regime. They have been demonstrating with mops and bottles of bleach, and calling for the "purification" of the channel.