It's always about promoting Islam, regardless of how deceptive and ruthless the means.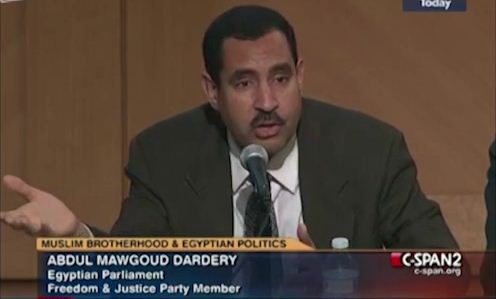 Those of us who have followed the Arabs' conflict with Israel for years, know all too well about how the Arabs say one thing for the Western ear, and completely another amongst themselves.
It's one of the reasons why Palestine Media Watch (PMW) and MEMRI exists, Muslim Arab leaders, whether it's politicians engaged in polemics or clerics dishing out Islamic rhetoric, they haven't a problem with lying, especially to non-Muslims.
The very idea of being lied to so brazenly is a difficult pill to swallow from some, but when you follow this cultural phenomenon for a long while, it isn't so amazing, in fact, it's highly logical. When the main idea is to push your agenda regardless of the means, it makes perfect sense, just look at all the Lefty stooge supporters of fundamentalist Islam around the world, starting of course with the Fakestinians, then you begin to understand why they believe in the end justifying the means.
H/T: Vlad