Thugs inspiring more thuggery.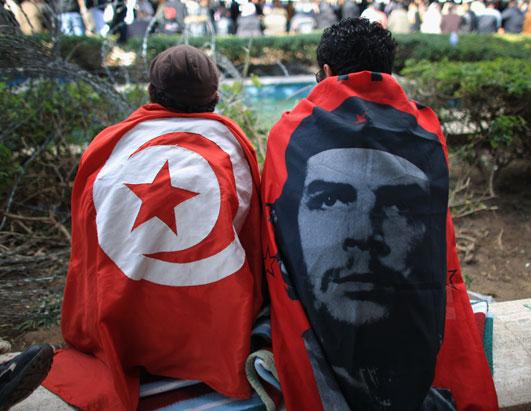 Brilliant, just brilliant. The "Arab Spring" was never about liberty and pluralism, but about Islam, of the 7th century type variety. The marxists in the US are planning for something similar, hopefully the authorities are taking these thugs seriously and are planning a few surprises of their own. The more these jerks are shown for what they are, the more the average US citizen will reject them.
Van Jones is a marxist, the movement he represents is radical leftism, which seeks to empower itself at the expense of the individual. I have been repeatedly warning of the upcoming violence due to hit the streets this election year. So all of my fellow Americans who read this blog need to warn your families of what this is all about, and don't be fooled.
NOTE: These utopian marxists make up 0.00001% of the nation, they do not represent you, nor what made this country great, individualism, free market capitalism, property rights and liberty.

Van Jones group plans American's "Arab Spring" revolt
An Egypt-styled "Arab Spring," which has put radicals in charge of the government, will be launched in the United States this spring with a war on "corporate power, Wall Street greed and the political corruption of the 1 percent," according to the group headed by former Obama green aide Van Jones.
"They're really not going to like the 99 percent Spring," said Rebuild the Dream in an organizing email Friday.
Comparing the collection of protests last year that are symbolized by the 99 percent campaign and Occupy movement, to those of Gandhi and Martin Luther King Jr., the group said that "we were all inspired by the protesters of the Arab Spring who stood up to totalitarian governments, and inspired the Occupy movement here in America."
The plan for now is to hold protest training sessions around the nation next week. Over 900 are scheduled so far.
Once ready, the group and dozens of others, notably MoveOn.org and labor unions, will launch the "99 Percent Spring" offensive against government and financial centers.