What the EU really stands for:
Job destruction and servitude to the utopian state.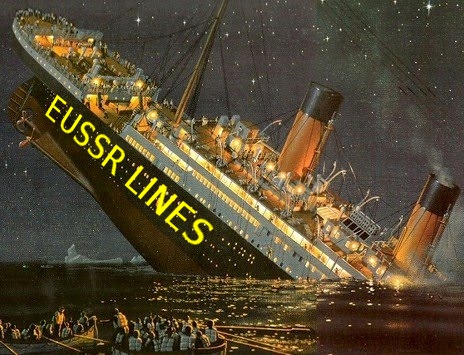 I posted just yesterday about parts of Finland experiencing egg shortages for the Easter period due to intrusive EU regulations, now it's going to be hamburgers, and other fast food restaurants being hit because of faceless unelected and unaccountable bureaucrats influencing the decision making process that effects the rest of us.
Who exactly are these faceless bureaucrats that are members of these "working committees" that suggest these EU directives, and what are their self interests in the industry they are promoting legislation on? Who benefits most from the decision to ban  low end meat (which is just a term for meat left on the bone)?
It would appear that the more high end restaurants and radical leftists and animal rights groups that hate the fast food industry have a lot to gain with such a directive, is anyone even contemplating investigating whether there were any conflict of interests in the decision making?
NOTE: Once again, all you Finnish readers of this blog who support the EU, tell me exactly how the EU serves your best interests with legislation like this (that's not even being discussed here in Finland), and who exactly is behind it, and exactly just how sovereign a country is, that's forced to implement laws that brings job destruction and yes, tyranny, to its own people.
Is this the end of the cheap burger? EU diktat on low-quality meat means prices are set to soar
Ban on bulking up fast food with reconstituted mince to be introduced at the end of the month

Food Standards Agency risked ban on the export of British meat products if it did not comply
By FIONA MACRAE SCIENCE CORRESPONDENT
PUBLISHED: 23:19 GMT, 4 April 2012 | UPDATED: 23:19 GMT, 4 April 2012
The price of burgers, sausages and pies is to rocket because of an EU ban on low-quality meat.
From the end of this month, there will be a ban on bulking up fast food and supermarket value ranges with reconstituted mince made from scraps of beef and lamb.
The move will hit the shopping budget of already hard-pressed families and lead to more meat being wasted in abattoirs.