Interesting twist to a sordid tale. 
How many times have we seen these fundamentalist Muslims (Islam 101 purists) using, gaming the authorities? This time it appears that the actions of duped French law enforcement officials cost the lives of an entire Jewish family.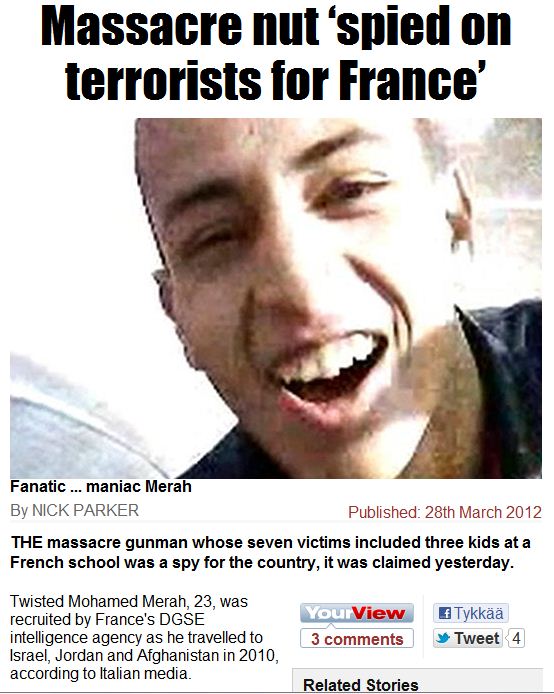 His alleged role as an informant last night fuelled fury at security services for leaving the known Muslim fanatic free to launch his murderous rampage.
Merah — cornered by cops in Toulouse and shot dead last week — was said to have been seen as "the kind of young man who could infiltrate terrorist training camps".
If true, that may have backfired — with his experiences converting him to al-Qaeda. Merah filmed himself shooting the kids at a Toulouse Jewish school who died along with a rabbi — days after he killed three soldiers.
The Paris office of Arabic TV network Al-Jazeera was sent footage pointing to an accomplice. Merah's brother has been held but fears grew a third terrorist was involved. Al-Jazeera refused to air the vile film.