When a woman's life and value is determined by her owner, then her life can be easily tossed upon the ash heap without giving it a second thought.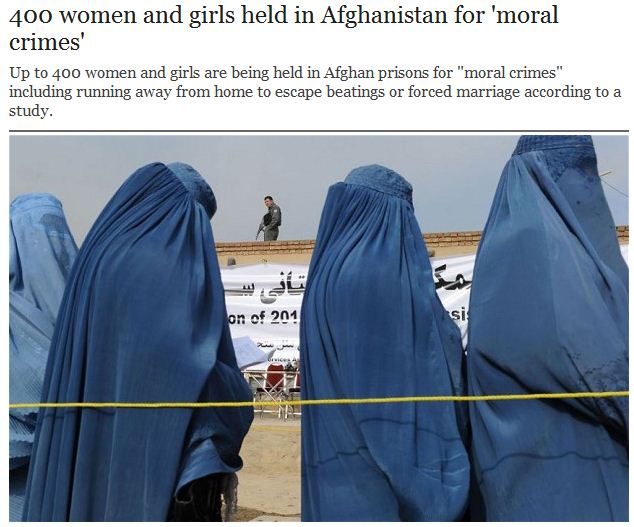 Ten years after the toppling of the Taliban government was accompanied by Western promises of a new era of women's rights, the justice system remained "stacked against them at every stage", it found.
Virtually all teenage girls held in prison are accused of immorality, either extramarital sex or running away, and around half of adult women inmates.
Imprisonment for immorality has risen steadily since a supreme court ruling that any woman who runs away from her home and does not immediately go to a close relative or the police should be imprisoned.